#AAL_SUCCESS_STORIES
Decreased mobility, loss of loved ones and diminishing mental capacity can all contribute to the onset of loneliness in older adults. ConnectedVitality sought to address this through the development of a video communication network that is intuitive and facilitates communication on a much deeper level than traditional technology.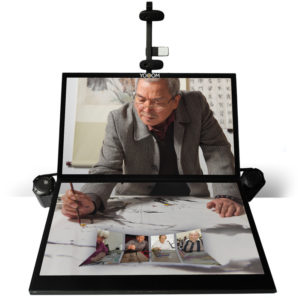 The ConnectedVitality project's mission has been to develop a video communication network that enables immobile senior citizens to organise their social network, choose an activity and select levels of social interaction according to their individual needs, abilities and lifestyle.
Collective thinking
For ConnectedVitality, the issues they faced were too complex and delicate to solve with a trial and error method – there are around one hundred components of age care strategies that need to be revised when formulating a new stratagem – so instead they opted for a focus group approach; a think-tank comprised of "a consortium of healthcare professionals with a selection of different and brilliant brains". This consortium helped to generate new ideas and innovative ways of addressing issues of accessibility, usability and differences in dealing with specific problems
Working in partnership
Robert Smit, the coordinator, has applied an effective consultancy approach in his mission to bring the innovations of ConnectedVitality to the people who need them. Operating on a business-to-business premise, the project is seeking appropriate care organisations to partner in mutually beneficial arrangements. Part of their success has been the empowerment of other healthcare businesses by giving them the tools to assist the elderly that are still employed by providing coping strategies for mental health issues. In the future, Smit wants ConnectedVitality to tackle the issues surrounding memory loss.
YoooM
The end product of the ConnectedVitality project is YoooM, a specialist digital display that aims to retain the essential elements of communication at a distance. According to its website, "fundamental contact consists of 60% body language, 20% tone and intonation and 20% content." It supports this by using a large panoramic display, two cameras for a natural multidimensional viewpoint, and an intuitive touch interface to facilitate shared activities.
Main contact
Robbert Smit
Contact: Tel: 0031-614881770
Email: robbert@yooom.com
Web: www.yooom.com