#AAL_SUCCESS_STORIES

The Co-Living project was started in October 2010 by a European consortium of Universities, SMEs and end user organizations. The main goal of this project was to develop an ICT-based Virtual Collaborative Social Living Community for Elderly people, aiming to stimulate and prolong their independent and active living in an outward environment through an advancement in elderly people social interaction, contributing thus positively to their wellbeing.
The Co-Living solution intended to provide close interpersonal, meaningful, and positive social relationships and contexts in the society as they age, preventing thus, or reducing the risk, of psychosocial deterioration and societal exclusion. It placed the elderly in the centre of the services.
CITARD ACTIVE: SUPPORTING THE ELDERLY TO CARRY OUT AN ACTIVE LIFE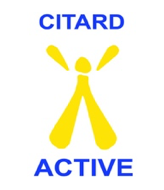 The success of the three-year Co-Living project, funded by AAL JP and ended on September 2013, led to the development of the Citard Active (CA) commercial product. Citard Active enables the elder population to be socially and physically active for a longer period
of time and also enlarge and maintain their social network. Moreover, the Citard Active app provides to the elderly the option of sharing agendas with family or friends, thus making them aware about the activities they will participate or did participate in the past. Additionally, the app, motivates and encourages the elderly to take part in different activities, by taking into consideration their ageing related cognitive and physical behaviour changes.
Check the product page.
ALREADY A SUCCESSFUL PRODUCT !

Citard Active is successfully in use by residents in four care centres of Zuyderland, in the Netherlands. Participants experienced the Citard Active as easy to use and described it as a nice way to support their social lives.
ALSO HELPING OTHER PROJECTS TO INNOVATE
Citard Active is also enabling further AAL and EU projects to focus on their innovations for active and healthy ageing.
LEARN MORE ABOUT CITARD ACTIVE PRODUCT
For more information about Citard Active product, contact us at info@citard-serv.com or check our website at www.citard-serv.com.