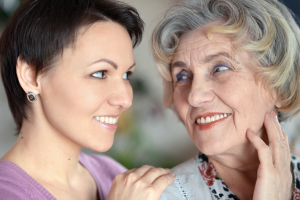 The proliferation of various care services in most developed countries has led to a pressing demand for formal carers (such as nurses and health professionals) and, in particular, informal carers (notably family members and au pair operators) who are nowadays the backbone of long-term care systems in most European countries and beyond. The informal carers' role is very challenging, given that they have to deal with a variety of symptoms, treatments and care services, which span a wide range of illnesses, diseases, chronic conditions and health problems. Specifically, informal carers need to be able to understand the various conditions of elderly patients and vulnerable individuals, while also possessing the knowledge and skills required to provide them support. At the same time, they are in need of psychological support in order to be able to cope with the psychological challenges of their role (i.e. the so-called emotional labour) and perform their tasks in a sustainable way.
EU and national long-term care policies acknowledge the role of informal carers and in several cases bring them incentives and financial benefits. However, there is still no adequate support to informal carers in terms of training towards improving their skills and alleviating their psychological stress.
Objectives:
The CarerSupport project aims to boost the support of existing care service models to carers (mainly informal carers), by introducing an integrated, usable and easily accessible platform that will serve as a single point of entry to a wide range of services.  Among others, the platform will provide training services, psychological support and collaboration services (to foster collaboration with formal carers and health professionals). The platform has already released its beta version and it is now under the validation of the pilot sites partners. End-users have been involved from the initial stages of the project (e.g. requirements derivation) and platform usability evaluation (through focus groups and interviews). End-users will continue their participation after the release of the CarerSupport platform, as they are part of the CarerSupport ecosystem. Within the ecosystem, end-users may take several roles (e.g. registered / unregistered users, moderators, facilitators, country managers etc.). After the first release of the CarerSupport platform, end-users will be involved by giving direct feedback on the services provided so as to proceed with further fine-tunings of the platform.
Expected results and impact:
Through the CarerSupport platform, informal carers will gain access to valuable (and certified) information about basic caring matters as well as access to psychological support and communication means for hosting discussions with formal carers and health professionals. In addition, they will have access to extensive training material tailored to their needs and challenges. The training courses will capture two different strands of topics a) Learning and Orientation about Informal Care, and b) Supporting Care with ICT based AAL Solutions.
Parnters:
Coordinator: Maggioli S.p.A – CEDAF Division
Duration: 30 Months
Starting Date: 01 May 2014
Total budget: € 2.301.379,90
Public contribution: € 1.279.832,95
Contacts:
Paolo Mattarelli
Via Copernico, 103/Q
47122 Forlì, Italy
E-mail: paolo.mattarelli@maggioli.it
Tel.: +39 (0)543 727011
Facebook: www.facebook.com/carersupportproject
Twitter: www.twitter.com/carersupport_eu
http://www.carersupport.eu/