Our contribution to dealing
with demographic change
We are living longer than ever before. In the past decade society has taken a leap forward in becoming more aware of some of the challenges that come with an ageing population and has started to address them.
The Active Assisted Living Programme, AAL, has been at the forefront of these efforts. Here we highlight some of the programmes achievements over the last ten years as a European support funding programme, while also providing a glimpse into the future.
…of the population is economically inactive in 2017, compared to 25% in 2007
…of all households are composed of just one person aged 65+
…People aged 55-74 who have a long-standing illness or health problem

0
will have 24-hour care needs by 2035, up from 233,000 in 2015
Longer life is a gift, providing many opportunities for older people and the rest of society. AAL has funded the development of innovative applications and services thanks to the increased possibilities offered by digital technologies. These solutions help us continue to live our lives the way we want to as we get older.
Europeans over the age of 65 have a spending capacity of €3.7 trillion
Older people are adapting their homes to be smart – the market is already worth €15.5 billion
In 2015, the silver economy sustained 78 million jobs in Europe
European tourists aged 65+ spend on average €53 a day – €66 billion a year
Over the last 10 years the AAL Programme has focused and delivered on three main objectives in order to contribute towards addressing the challenges and seizing the opportunities of an ageing population. Out of 150 projects funded by the AAL 1 Programme between 2008 and 2013, 19 projects have already introduced solutions into the market. This corresponds to a ratio of roughly 1 in 10 AAL projects reaching market maturity.
Here are our achievements and lessons learnt.
AAL contributes to a better quality of life for older adults and their networks.
LESSONS LEARNT…
Working in a codesign and iterative mode with ALL end users is paramount for the success of solutions
The ethical dialogue and compliance with both hard and soft law is more important than ever, especially with regards Artificial Intelligence, data use and other emerging new technologies
Focusing more on spanning the extension of a healthy happy life is more sustainable than focusing on "just" extending life
Increased integrated care should be part of an overall systemic innovation approach in order to build a sustainable ecosystem
There are huge opportunities in transferring or adapting concepts and solutions developed in AAL projects to other frailties or types of end users
Changes in society, in technology or thinking (such as migration, gaming, support to older workers, tourism) have had an effect on the types of solutions developed in AAL and should further drive inovation
AAL contributes to strengthening the industrial base in Europe
LESSONS LEARNT…
A clear however flexible commercialisation strategy as well as a continuous validation process with potential end users and customers are essential for any project that aims to bring a product or solution to the market
Appropriate organisational ecosystem and financial dimensions will remove main barriers to market uptake for innovation projects
To build the right steps to product commercialisation, it is important that, from the beginning, the type of R&I project chosen fits its partners and its potential needs in terms of resources, certifications, etc.
Changes in legislation need to be foreseen, taken into consideration or proposed as they can have huge impacts on business planning and market uptake opportunities
SMEs are typically the drivers of innovation; however the large enterprises should be encouraged to engage in this market as they have the market power, expertise and production capacity to introduce new products at large scale and quicker pace
AAL supports national/regional health and care systems
LESSONS LEARNT…
There is a call for new care design paths, new services delivery as there is an increasing tendency to shift care to the home with a consequent rethinking of health and care staff and support
There is a need for a European Care Strategy as health and care delivery models are scattered across European countries and regions
New funding models or insurance models are important for ensuring the sustainability of national and regional health and care systems
Another important achievement of the AAL Programme has been the nurturing of a thriving community of innovators, all working together in the field of active and healthy ageing alongside care organisations, local authorities and, of course, families and older people themselves.
The following three AAL projects are an amazing and concrete representation of the three overall achievements presented above. They have raised up to the challenge with great success! Have a look…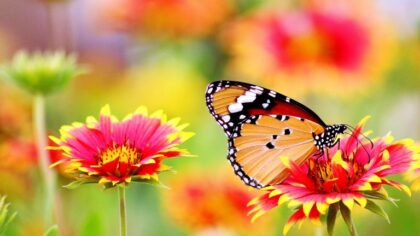 Sense-Garden creates garden-like spaces, which are adapted to dementia patient's personal memories. In this way, they facilitate creating awareness through activating senses, like sight, touch, hearing, balance and smell. Sense-Garden triggers past memories to remind dementia patients of important social connections, facts and experiences, which improves their ability to communicate with their family and professional caretakers. The visits in the Sense-Garden room take place together with a caregiver, a professional or family member.
Check it out: sense-garden.eu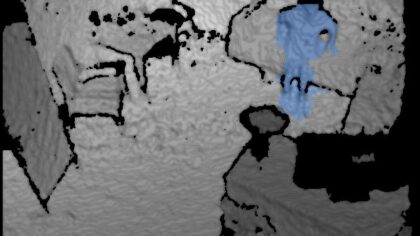 The Fearless Comfort System is a sensory alarm that detects accidents in the homes of some of society's most vulnerable people who wish to live in their preferred environment. Its uncomplicated design and concept illustrate the importance of simplicity when creating a commercially viable product.
Check it out: 
aal-europe.eu/fearless
cogvis.ai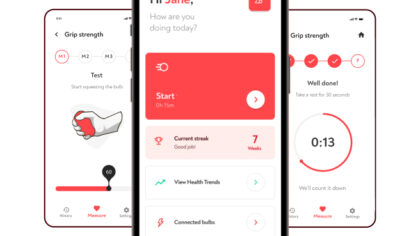 FORTO 2.0 offers a commercial-grade muscle fatigability self-assessment system, with effective longitudinal data recording, prone to act as an early warning system for diminishing resistance to and delayed recovery from health stressors. Loss of intrinsic capacity is a health condition associated with ageing, rapidly growing in prevalence. It leads to loss of independence, putting significant pressure on social and healthcare structures, due to increasing demand for services and related escalating costs. eFORTO is a unique novel approach to measure the capacity to recruit available reserves, by means of a user-friendly device, mobile app, and progress monitoring and analytics platform. It can be used independently by older adults or in a supervised care pathway.
Check it out: eforto.com
THE FUTURE of healthy ageing in europe
THE OPPORTUNITIES FOR 2020-2030
As we enter a new decade, demographic change and the associated opportunities and challenges of an ageing population will have profound consequences on Europe's social security systems as well as on its labour markets.
The AAL programme has developed a number of valuable assets over the last 10 years, all of which will be of benefit for any future European support for active and healthy ageing.
MARKET-READY SOLUTIONS FOR AGEING WELL
Through its annual Calls, AAL has supported more than 250 cross-national projects since 2008, contributing towards the introduction of targeted solutions in various European markets.
A EUROPEAN COMMUNITY OF ACTORS
AAL has supported the link-up of innovators, researchers, developers, users and supporters across Europe through its various networking activities to speed up a greater exchange of ideas and knowhow and improve learning.
PROVEN PARTNERSHIP FUNDING AND GOVERNANCE
A public-public partnership of national and regional funding authorities from research, innovation and health is working together in a democratically-governed and jointly-owned European structure.