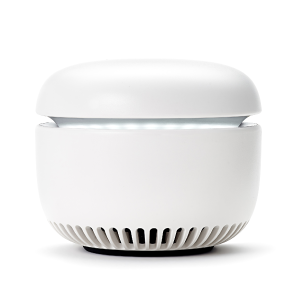 The CARU smart sensor is a product that has recently emerged from the AAL project Caru Cares. This little device helps people stay connected with family, friends and care services through voice and chat, while also providing access to emergency help when needed. CARU learns the daily activity habits of the person using it and so can alert family members or support services if something seems to be wrong. It can suggest actions like closing the window if the weather changes, and can also remind people to do things like taking medication.
With many older people isolated because of the COVID-19 crisis, there has been a big spike in demand for CARU. The company has shifted its business model away from B2B (due to problems with visiting care homes) towards a more consumer-based demand. Older people and families themselves are now buying CARU directly, with the chat function proving a popular way for them to stay connected at this difficult time.
In our interview with CARU's Susanne Dröscher, we examine the larger impact of the pandemic on the direction of travel for the product as well as ask about the wider impact it has had on the accelerated uptake of technology as a means to cope with isolation throughout society as a whole.
Interview with Susanne Dröscher