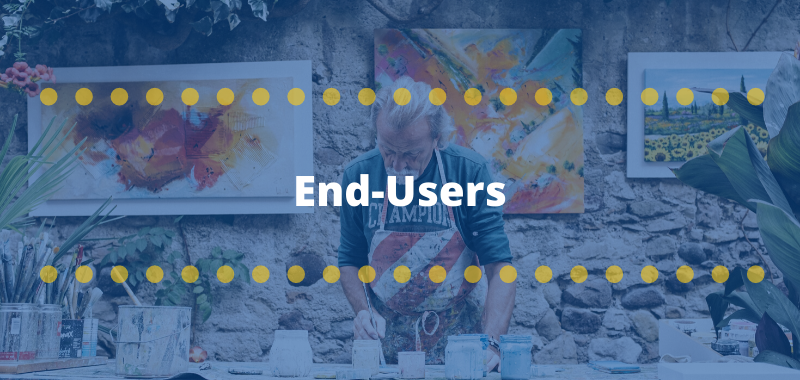 AAL annual funding Calls have evolved over time. In the last years, conditions to participate have become more detailed with the focus having shifted from a 'topic-lead' Call to a 'challenge-lead' and open ones. The new approach allows applicants to think out of the box while sticking to an interdisciplinary and transnational approach.
To make change happen, co-creation is the most efficient and promising way, which is why AAL requires all three end-user categories (primary, secondary and tertiary) to be in a project to get the most out of this interdisciplinary approach in transnational environment.
Working lean with interoperable standards while delivering measurable and comparable outcomes in a transparent and agile environment is the way of bringing up innovation (tech and social) where the AAL Programme stands today.
In this summary we have identified the main trends, lessons learned and the opportunities for the future relevant for current and future project applicants. See full report below.

Availability of technology is not the bottleneck anymore as many stable and interoperable solutions are out in the market today.
The 8 domains of AAL taxonomy offer more variety than what has been in AAL-projects so far, thus strengthening the development of technologies.
The quality of the projects is linked to quality management. Focusing on less goals but sticking to them by setting up a simple and transparent controlling, provides the best outcome for the projects.

To develop a new solution with a high conversation rate, the target group (end-user) and its environment (ecosystem), plus the future trends (sustainability) must be understood first.
The involvement of relevant ecosystem in AAL environments crucial to establish sustainable and measurable solutions in the market.
The human factor is extremely important in these types of projects. Therefore, the applicants should continue focusing on both- technical and social innovation by challenging both.
A business plan is a must and change management strategy should be also requested to support to digital transition in organizations.

There are less covered fields that are not as popular in the projects, but provide opportunities for new solutions:
Accessibility: particularly in finance. Fintech is a game changer in the banking world and must not exclude disadvantaged groups in society.
Gaming: this domain opens a broad field of opportunities for an attractive and sustainable AAL proposal.
Tourism: it is important to set up good and attractive infrastructure, safety and accessibility for all generations.
The main drivers of today may be considered being digitization, globalization, climate change and refugee movements.
Digitization: acquisition of ICT-skills, the acceptance of ICT-solutions and the ability to manage them is different across generations and social groups.
Globalization: travel behaviour has changed, isolation in later phases of life has increased as families do not live close to each other anymore.
Climate change: adaptation to increasing heat is particularly important for older adults.
Refugees and migrants: inhabitants with foreign nationalities who still do not speak the national language must rely more and more on support outside their families.