The user interface (UI) is an important feature of interaction between the human and the machine (services). Thus the main focus of the project lies on the development of innovative UIs and a layer for the easy and standardised integration of new and existing UIs. The aim is to build these interfaces and the connection layer on open and already existing middleware platforms. The improvement of the user interfaces and thus of devices and solutions for older people based on design for-all principles shall improve older people's access to, acceptance of and use of ICT-based services. End-users' needs and abilities in their (daily) life are explored by two user organisations from the very beginning of the project following ethical and user involvement guidelines. In addition, needs of technical stakeholders, such as developers and services providers, when creating AAL Systems, will be taken into account.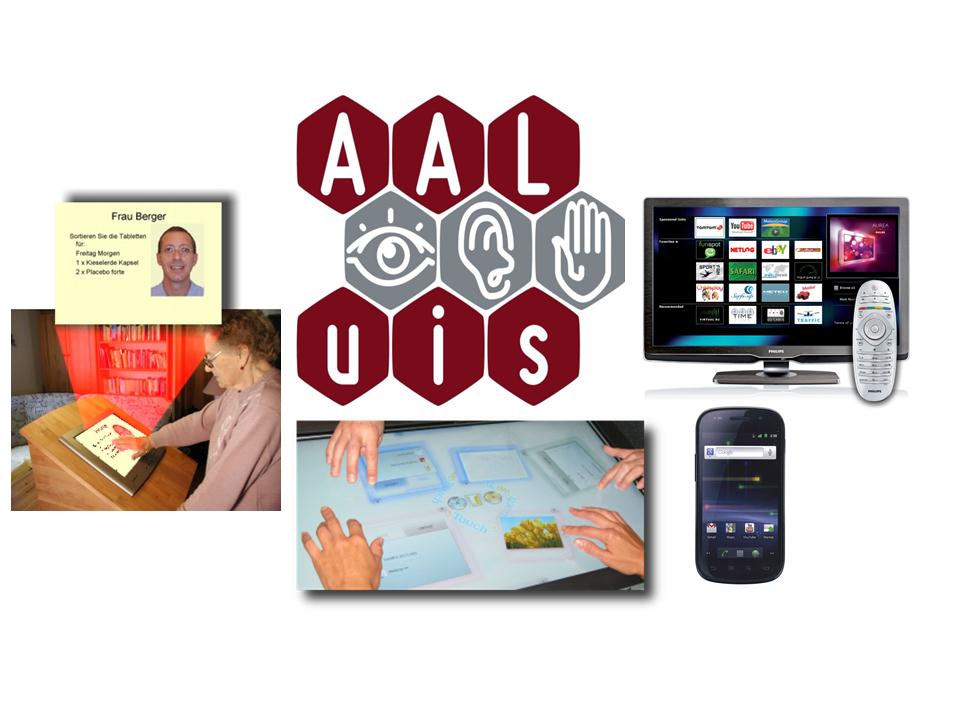 Objectives:
The aim of AALuis is to facilitate the connection of different services to different types of user interfaces and thus to enable future users of AAL systems to use more services interacting in their preferred way. We will develop an open middleware layer that can be used for different AAL middleware platforms to connect different user interfaces to existing AAL Systems. This will also be demonstrated by developing new services and connecting them to newly developed, innovative user interfaces. The project will contribute to a wider usage of AAL Systems.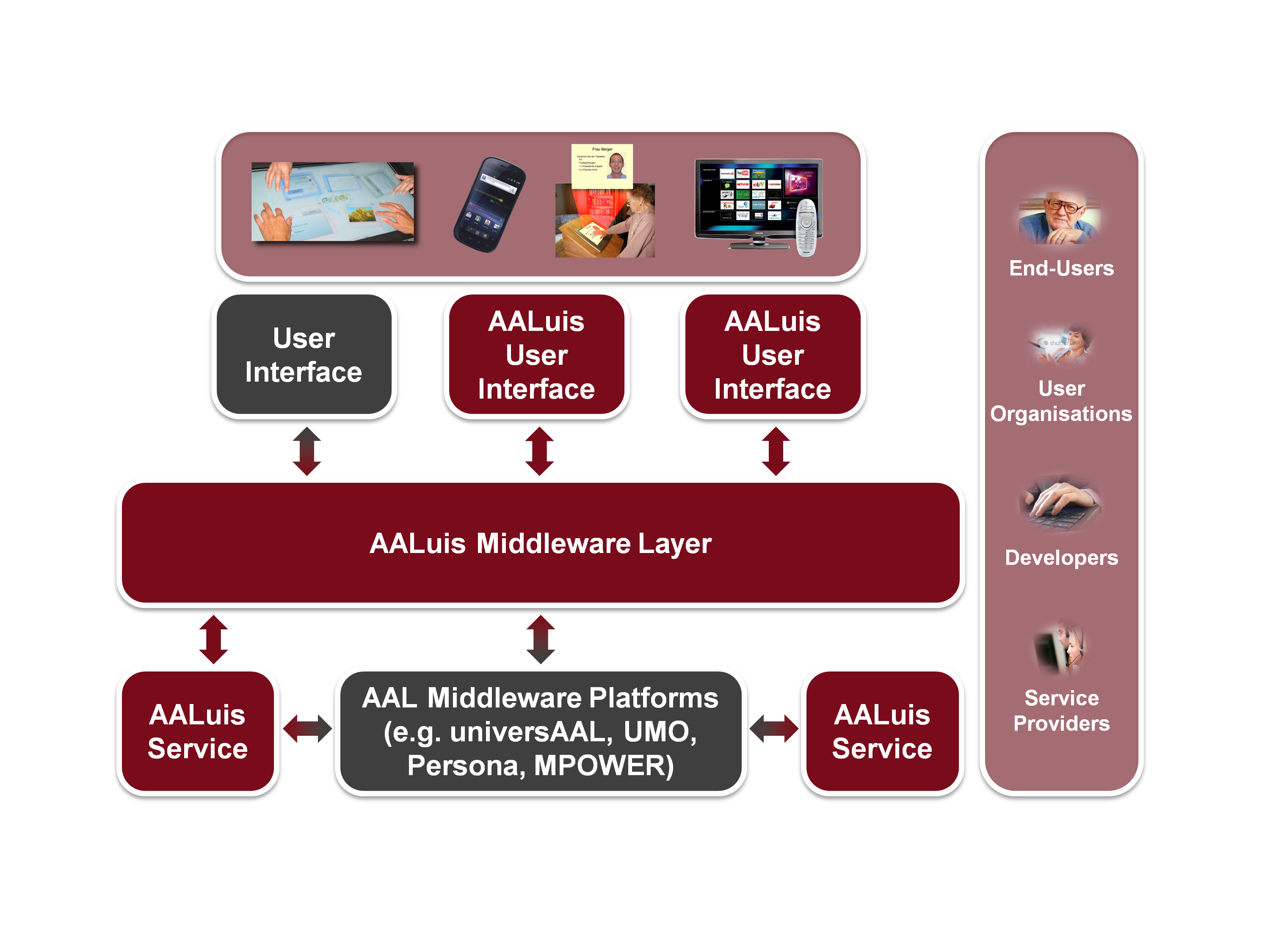 Expected results and impact:
At the end of the project a framework will be provided with a set of user descriptions and suitable user profile settings for the user interaction, new user interfaces with adaptation possibilities based on user profiles, the open source AALuis user interface layer to which those and other user interfaces can be connected, and a set of AAL Services. AALuis aims to significantly contribute to the freedom of choice for end-users for services and users interfaces. This will help to support de-stigmatisation of care products and put them on a self-serve continuum from 'Comfort to Care to Cure'.
Parnters:
AALUIS
| ORGANISATION | TYPE | COUNTRY | WEBSITE |
| --- | --- | --- | --- |
| AIT Austrian Institute of Technology GmbH | R&D | Austria | http://www.ait.ac.at/ |
| weTouch e.U. | SME | Austria | http://www.wetouch.at/ |
| CURE - Center for Usability Research & Engineering | R&D | Austria | http://www.cure.at/ |
| zoobe message entertainment GmbH | SME | Germany | http://zoobe.com/ |
| Verklizan BV | SME | The Netherlands | http://www.verklizan.com/ |
| ProSyst Software GmbH | SME | Germany | http://www.prosyst.com/ |
| 50plus GmbH | end-users | Austria | http://www.50plusgmbh.com/ |
| Hilfswerk Österreich | end-users | Austria | http://www.hilfswerk.at/ |
| Philips Consumer Lifestyle B.V. | Business | The Netherlands | http://www.philips.com/ |
Coordinator: AIT Austrian Institute of Technology GmbH, Austria
Duration: 36 Months
Starting Date: 01 July 2011
Total budget: € 3.238.624
Public contribution: € 2.149.027
Contacts:
CHRISTOPHER MAYER
Health & Environment Department
Biomedical Systems
AIT Austrian Institute of Technology GmbH
Muthgasse 11 | 1190 Vienna | Austria
T +43(0) 50550-4833 | F +43(0) 50550-4840
christopher.mayer@ait.ac.at | http://www.ait.ac.at
http://www.aaluis.eu/