EDLAH2 will take uniquely designed Apps, installed on a tablet device adding gamification principles to these as a package. This will encourage usage of the Apps and in turn improve/maintain the quality of life of the older person. For example; a steps count provided by a wearable wrist watch/band will show the count against a pre-set target, if the target is achieved a reward is given and displayed. Awards gained by using other services e.g. web browsing, playing card games, looking at photos etc. will be amalgamated and either prizes given, a leader board established using a closed set of friends etc. or just personal satisfaction gained. Results from our older person trialists, in Switzerland and the UK, drive development. The outcome will be a combination of good research by our researchers, Terzstiftung, Universite de Geneve and Universite du Luxembourg, as well as commercial intelligence gained by games developer EverdreamSoft and a commercial product developed and marketed by KG&S Ltd.
Objectives: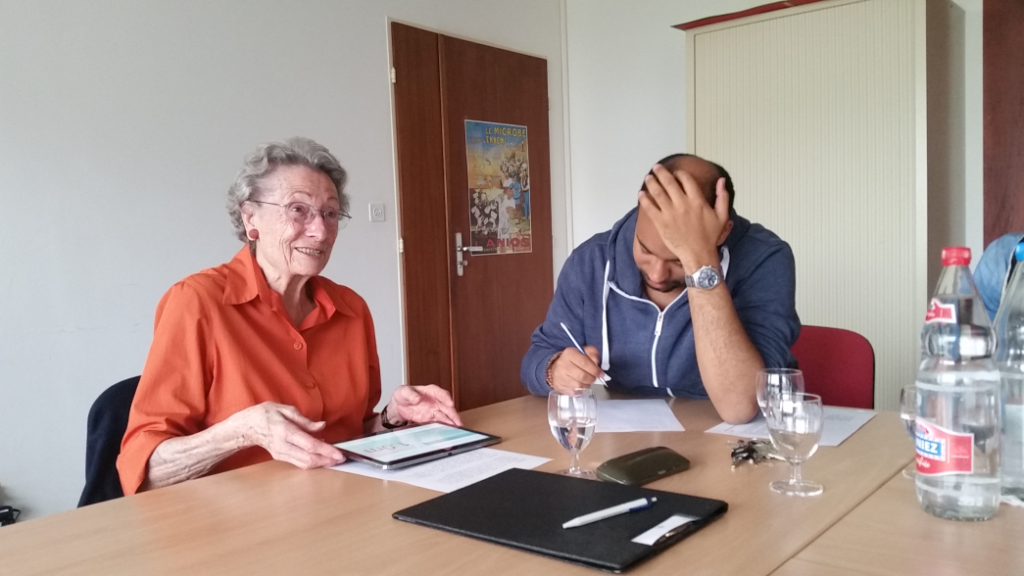 The fundamental objective of EDLAH2 is to research and observe/prove, if the gamification methodology used within sectors like the health and fitness sector, which is primarily aimed at athletic and physical capable people; could be successful in motivating older people to maintain good physical, mental and emotional practices, to improve or maintain their quality of life. This builds on and will add to, the product (MiCare), developed by KG&S in the UK and the research carried out, as a result of the EDLAH project.
Expected results and impact:
EDLAH2 data will indicate gamification techniques, which can be utilised to motivate older people to maintain activities, that improve/maintain a healthy life. This in the areas of mental health (stimulation), physical health (monitoring, encouraging activity) and social life (communication, skills usage). This will result in the publication of 2/3 research papers. The developed apps and gamification engine utilised by the SMEs to add to their product lines, in both conventional web gaming (EVDS) and for KG&S within their product MiCare. It is hoped that for both this would take place within 18 months of the project completion.
Parnters:
Coordinator: Karis Group Limited
Duration: 30 Months
Starting Date: 01 June 2016
Total budget: €2,925,451
Public contribution: €1,727,394
Contacts:
Mike O'Connor
moconnor@karisgroup.com
+441962601244
http://www.edlah2.eu