The Follow.Me platform (GPS tracker, smartwatch app and web app) aims to create an easy to use system to locate people and provide information when they leave a specific area (the house, the hospital, the surrounding streets). Follow.Me will be available on any independent (not extension of the smartphone) smartwatch on the market in the next future, to be used by older people with easy to use features and a comfortable wearability. There will be therefore no need to carry also a smartphone by the cognitively impaired, in order to tether and pair the two devices. The smartwatch with GPS and a 3G modem will be able to share its position with doctors and family members through a web application and a mobile app for multiple devices. Upon the occurrence of an alarm (abandonment of a safe area, inactivity, etc.), the system can activate the alarm procedures on smartwatch (voice message, video call, voip), connecting the user with a doctor or family member, but also providing automatic guidance to the user.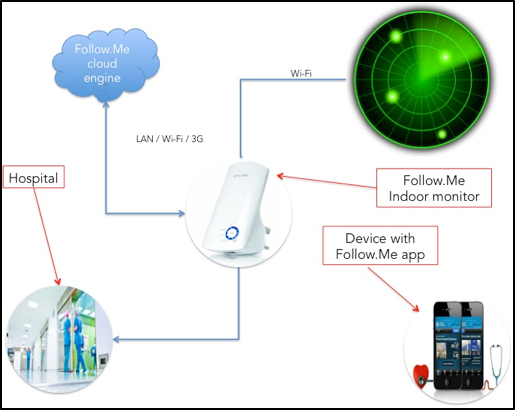 Objectives:
Follow.Me aims to satisfy people's desire to monitor the position of elderly people with different forms of dementia and Alzheimer, in order to prevent danger situations. Caregivers and family members will be able to track their patients and loved ones using geofencing technologies in order to know when they leave or enter a given area, the speed they are traveling, send them notifications that will appear on the watch and even call them. They will be able to create safe areas, unsafe areas and alarms when the Follow.Me device leaves a given location or when it arrives at a given place.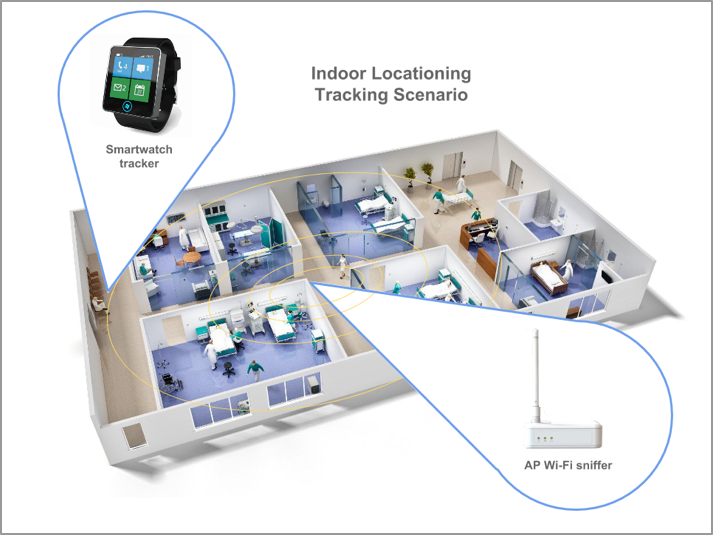 Expected results and impact:
The outcomes of Follow.me will be an integrated solution consisting of: an application developed for smartwatches available on the market (iOS and Android) for the localization of the elderly and people with mental disorders outdoor and indoor; an indoor location system based on an innovative use of Wi-Fi technology/BLE for an easy localization of the patient; cloud-based services, available for families and medical workers, that can generate a wide range of alarms and to ensure a rapid and timely communication with the patient through the use of PCs or Smartphones.
Parnters:
Coordinator: Consorzio Interuniversitario Nazionale per l'Informatica (CINI)
Duration: 24 months
Starting Date: 01 June 2016
Total budget: € 2.200.000
Public contribution: € 1.100.000
Contacts:
Stefano Avallone
stavallo@unina.it
+39 081 768 3902
http://www.followmeproject.eu