The KNOTS platform will be an interactive information system which will be able to display various information on a mobile end device or information terminal. To achieve this, an adaptable, barrier-free surface will be developed. This allows both, experienced and inexperienced users, to use the KNOTS system easily and intuitively. The data will be stored and processed on a protected server based system. For optimum protection, as well as the reliability and accuracy of data, the users are granted certain rights that determine whether they can collect data without further review. To achieve a high user acceptance, different ways to feed the data into the KNOTS-system will be implemented. The user may post text notes with or without using automatic speech recognition, audio-comments can be recorded and even short instructional videos can be posted by the users using nothing more than the tablet's hardware. The user-groups are professional and volunteer caretakers, users and installers of AAL-technology.
Objectives: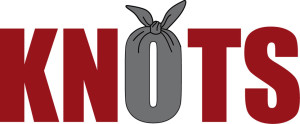 The project 'KNOTS' addresses the aggregation and availability of inter-generational knowledge. This includes the challenge of retaining knowledge of retiring workers inside a company or within a field of application and sharing it with other professionals and (post-employment) volunteers. KNOTS does not exclusively focus on older adults but integrates also younger persons in the area of care. The barrier-free accessibility and readiness of knowledge by speech-control or touch will support employees when working on cognitively demanding tasks in a way that enables them to perform critical tasks reliably.
Expected results and impact:
The project aims at combining the following service models: the development of an accessible, adaptable, directing, supporting information (assistant) system; a user-friendly web portal for administrative purposes ("Look and Feel"); an intuitive user interface on mobile devices (tablets) as well as for the internal service module, a simple integration into existing (network) structures; independence from mobile operating systems and recording information text based, video based or via speech recognition. This will influence the state-of-the-art of sharing information and knowledge. It will actually reduce barriers between different professions and persons.
Parnters:
Coordinator: Fraunhofer Institute for Digital Media Technology IDMT
Duration: 36 Months
Starting Date: 01 July 2014
Total budget: 2.451.150 €
Public contribution: 1.396673 €
Contacts:
Dr.-Ing. Stefan Goetze
phone: +49 (0) 441 2172 432
e-mail: s.goetze@idmt.fraunhofer.de
http://www.knots-project.eu