AAL2Business: webinar on the Lean Canvas on 6th May
Join for a session organised by AAL2Business on how to transform your business idea into a tangible opportunity on 6th May 2021 at 14.00 CET!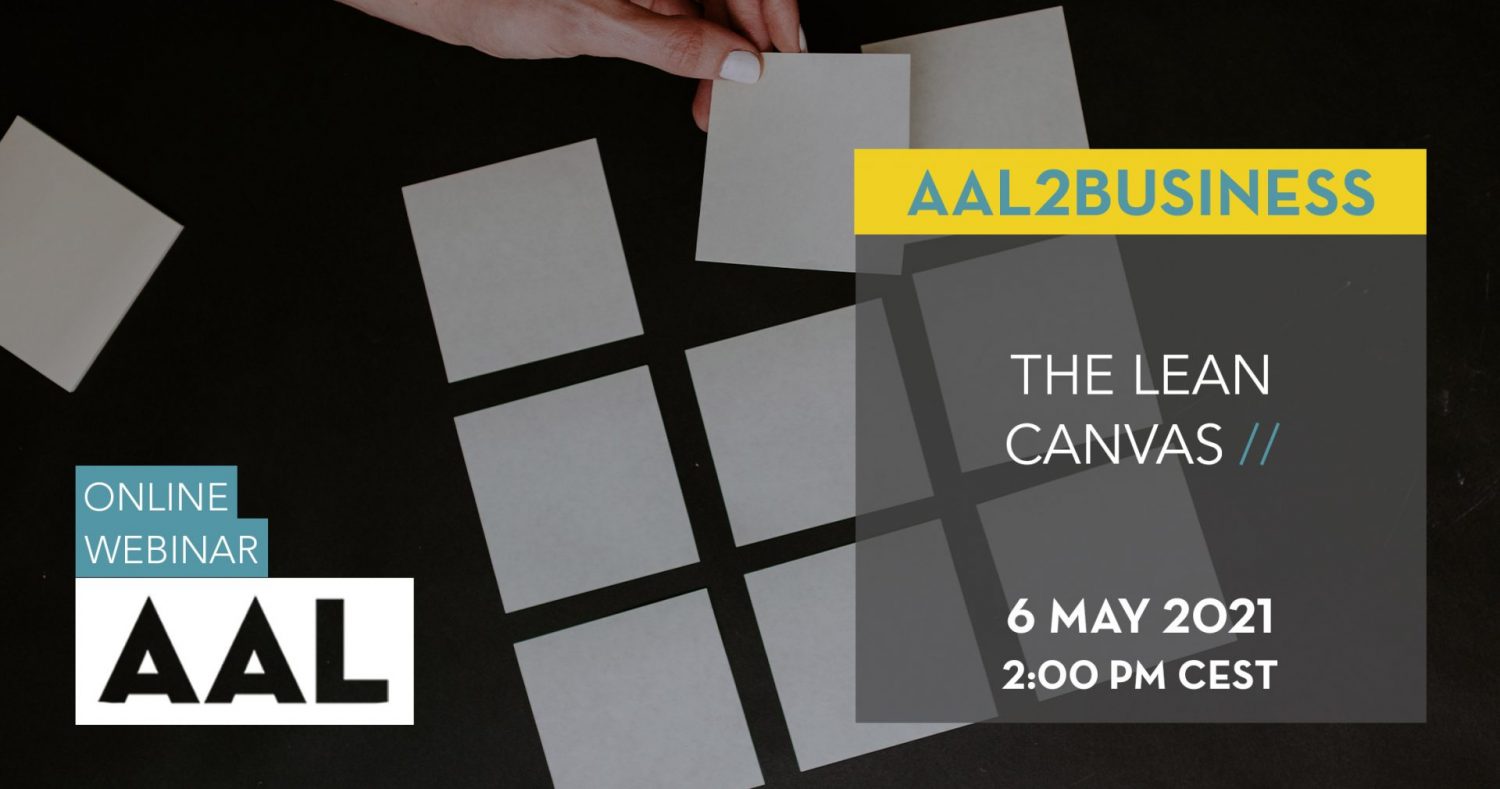 How does a company transform a great idea into a commercial opportunity? The key is to validate its business model by testing the assumption against the market.
The Lean Startup is a methodology aiming at shortening solution (product, services, whatever) development cycles and rapidly discover if a proposed business model is viable; this is achieved by adopting a combination of business-hypothesis-driven experimentation, iterative product releases and validated learning.
The webinar will guide through the right steps to rapidly develop and test novel solutions by gathering feedback, developing a goal-oriented and well-planned business model for exploitation and dissemination of key results and solutions.
The webinar will be lead by Marco Franchin, who is a Project Manager and an expert in EU policies, with extensive experience in carrying out development projects on research and innovation issues. He currently works for META Group, an international investment group, where he manages several international projects focused on fostering the development of entrepreneurial ecosystems and on the exploitation of research results.