AAL Award 2013
I Walk Active is the winner of the 2013 edition of the AAL Award.
The contest, which featured the pitching of  three finalist's projects, was held on 26 September during a plenary session of the Forum of the AAL Joint Programme in Norkopping (Sweden) and was presented on stage by Swedish TV journalist Catarina Rolfsdotter-Jansson. All contenders were challenged in a "dragon's den"  by a panel of three renowned experts in the field of technology, business and end users and the final vote. For the first time, the voting system took into consideration also the public who was allowed to do was by casting their option in a voting box.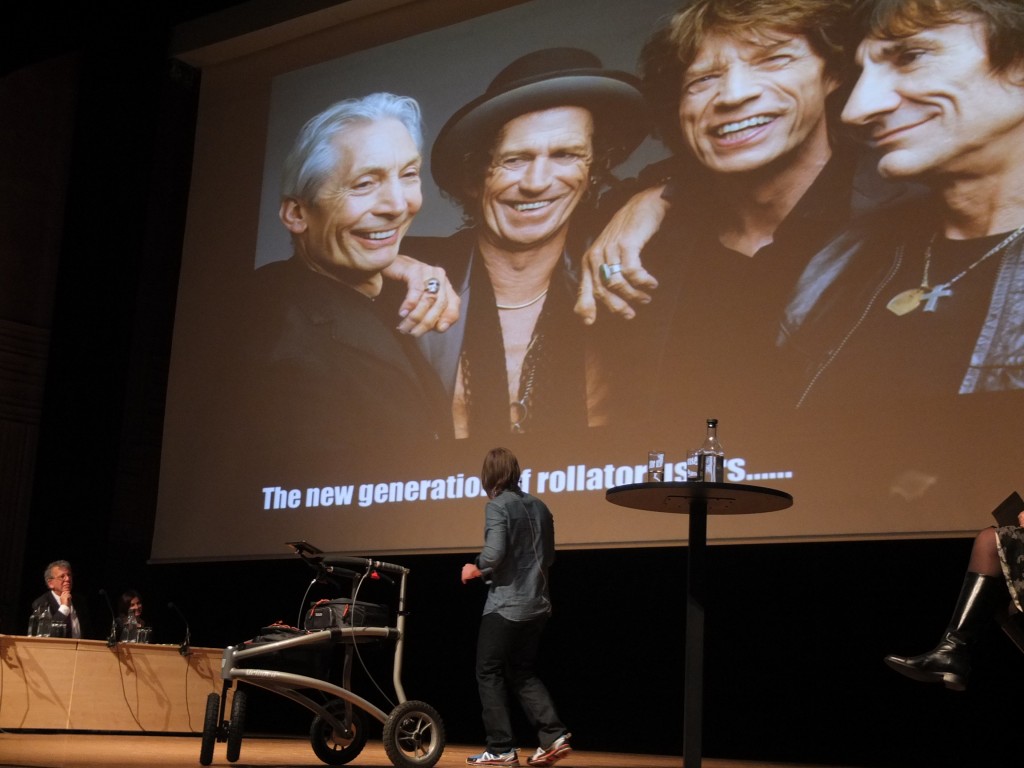 This award was intended to recognize the most promising project of the Ambient Assisted Living Joint Programme that demonstrates great promise in terms of innovation, human-centric approaches to development and market potential. The competition was a three months process along a three steps selection, which was participated by 19 projects of the AAL Joint Programme.
I Walk Active is a rollator system that enhances mobility of older adults in various surfaces and it is integrated with additional services, that together greatly improve the user's mobility in an enjoyable and motivating way. An existing outdoor walker – the Veloped – is extended with an efficient, powerful e-drive, to be combined with state-of-the-art ICT technology in order to offer navigation and activity-oriented assistive services. The e-drive offers intuitive assistance when walking on flat ground and uphill stretches, and on downhill sections it controls the speed in order to prevent the walker from rolling away.
The prize of the winner consists on a double free exhibition opportunity at the upcoming ICT 2013, which is going to take place in Vilnius from 6 to 8 November and a free slot at the next AAL Forum in Bucharest.
The other two finalists of the Award were Connected Vitality and Mobile Sage.