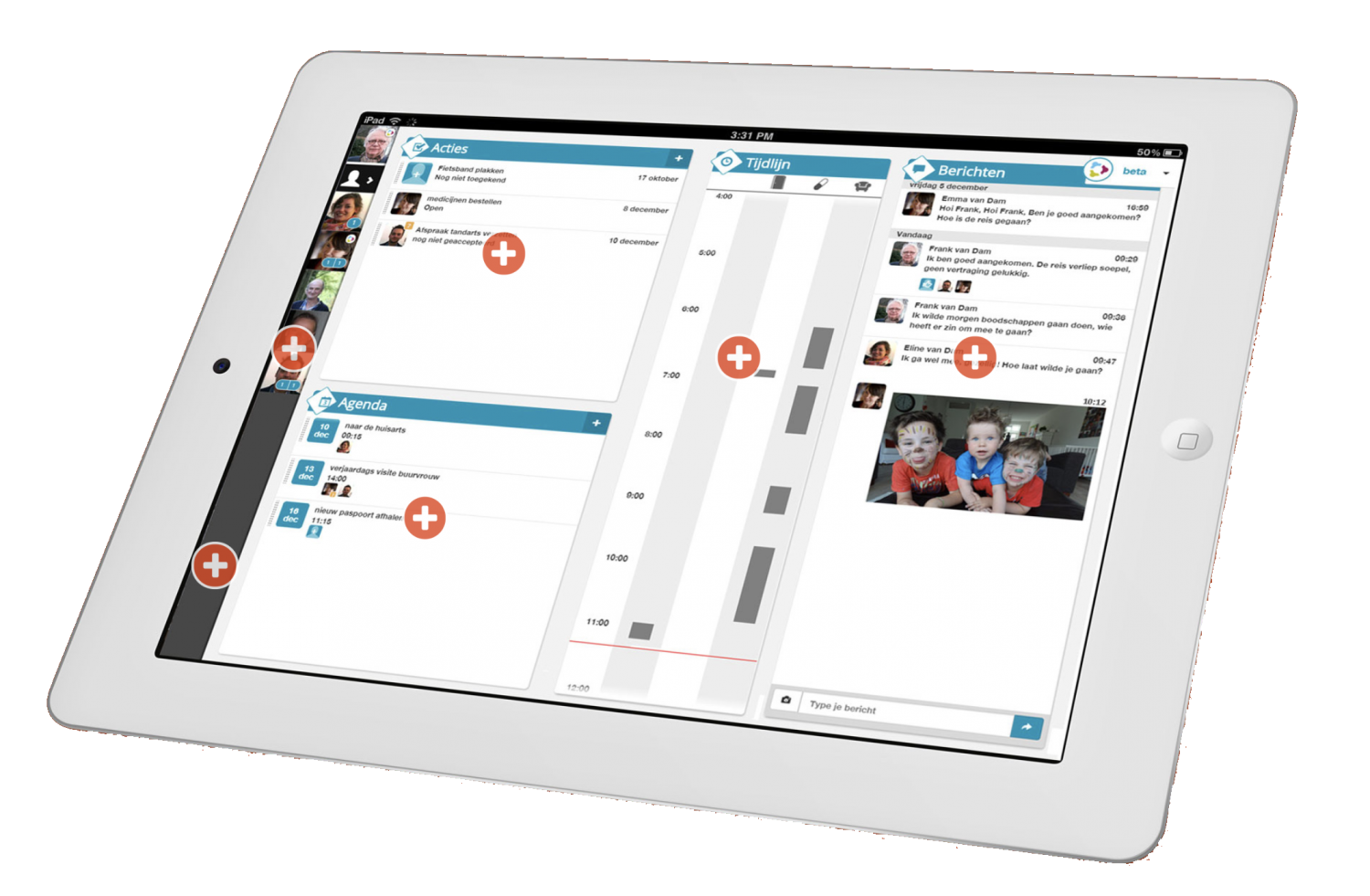 Connected Care is a collaboration platform that was designed to bring people together using technology rather than simply providing a technology to deliver care. There is a big difference, according to Martijn Vastenburg. "Our platform helps older people organise a whole network of support with informal and formal carers, family and friends," he says.  "It's about bringing people together and organising day-to-day care."
The original designs for Connected Care were inspired by Facebook. Having a care platform that included the concerned older person, while at the same time connecting all those involved in caring for that person, helped improve communication flows between carers as well as with the older person and their family members.
The pandemic has accelerated demand for Connected Care. In our interview with its founder, Martijn Vastenburg explained how isolation has led people to recognise the usefulness of technology to enable self-management as well as to stay connected with their social groups. He warns that we need to prepare now for the future and have solutions like this in place in case of a second wave of the virus pandemic.
Interview with Martijn Vastenburg