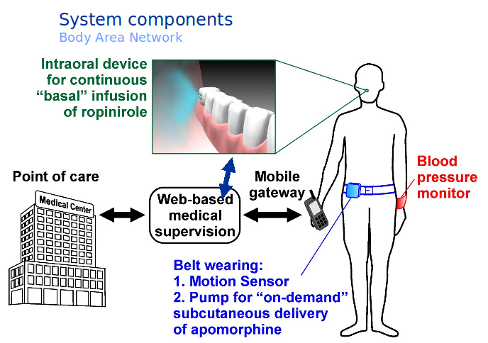 The HELP project has designed a system that is able to anticipate when a patient will develop an OFF state or dyskinesia by means of a "Parkinson's" sensor which sends relevant information to the platform and which automatically establishes a new level of drug administration for the pump to overcome that state.
This aims to keep the patient in the ON state most of the time, thus avoiding the debilitating Parkinson's symptoms. At the same time, a constant level of drug is administered by another sub-system developed through the HELP project, consisting of an intraoral device embedded in the patient's mouth in the form of a tooth.
This is how we help projects delivering social innovation!
We, at the AAL Joint Programme, are seriously committed in helping our projects to go to market so that they can deliver for the good of individuals, society and economy. This is social Innovation.
Want to see where it all started? Check the project page