Lean Start-Up Academy: open for registrations!
The AAL2 Business Programme is glad to announce the fourth round of the AAL Lean Startup Academy, which will take online on 24th and 25th February 2021.
The Lean Startup Academy provides AAL projects with a valuable opportunity to validate their business model and increase their commercial traction. By checking their assumptions against the market, AAL projects will be guided by a business coach in identifying priority customers, the best fitting value proposition and the right channels to reach them out.
This session is the first of a set of three workshops, which compose a 3 months-long course, aimed at taking participating teams through the right steps to rapidly develop and test novel solutions by gathering feedback, developing a goal-oriented and well-planned business model for exploitation and dissemination of key results and solutions.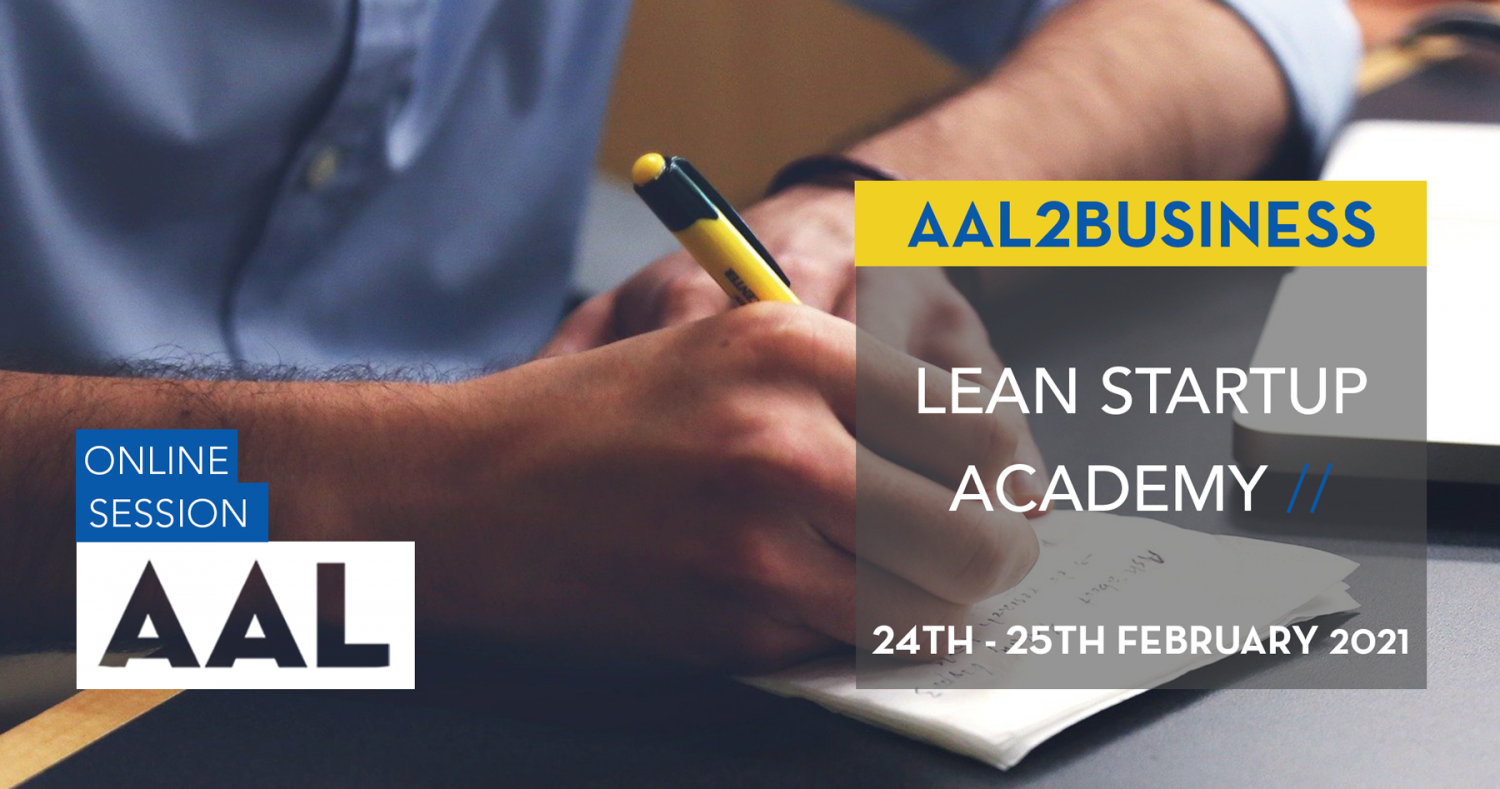 The second and third workshops will take place respectively on late March and late April, date still to be confirmed.
In this session you will be guided in learning by doing exercise aimed at understanding:
The mindset: Start small, Experiment
The involvement of customers: Fail, Iterate
How to get customer feedback with fast-made prototypes of an idea
How to test Business Models and validate the results
Projects at the beginning or at mid-term of their implementation are the perfect target for the workshop.
Don't lose this opportunity and share the news with the partners involved in your AAL funded project!
Click below to download the agenda and to register before 15th February 2021!
For further information, please contact: info@aal2business.com