AAL Solution SmartBEAT teams up with Belgium Hospitals
Good news from one of our funded AAL projects! One of the partners of the SmartBEAT project, REMEDUS, have just started rolling out cardio coach services in collaboration with six hospitals in Belgium.
SmartBEAT project set out to support senior heart failure patients, their family, relatives and friends, cardiologists and general healthcare professionals accessing innovative ICT solutions that promote an easier, wider and sustainable access to healthcare. 
SmartBEAT was developed to provide an integrated solution to leverage patient self-care through autonomous condition monitoring and real-time feedback to their carers. By using SmartBEAT, it is possible to improve disease outcomes and enhance the quality of life of senior Heart Failure patients.
One of the REMEDUS representative Peter Van Vooren told us more about their work and the latest updates on their work.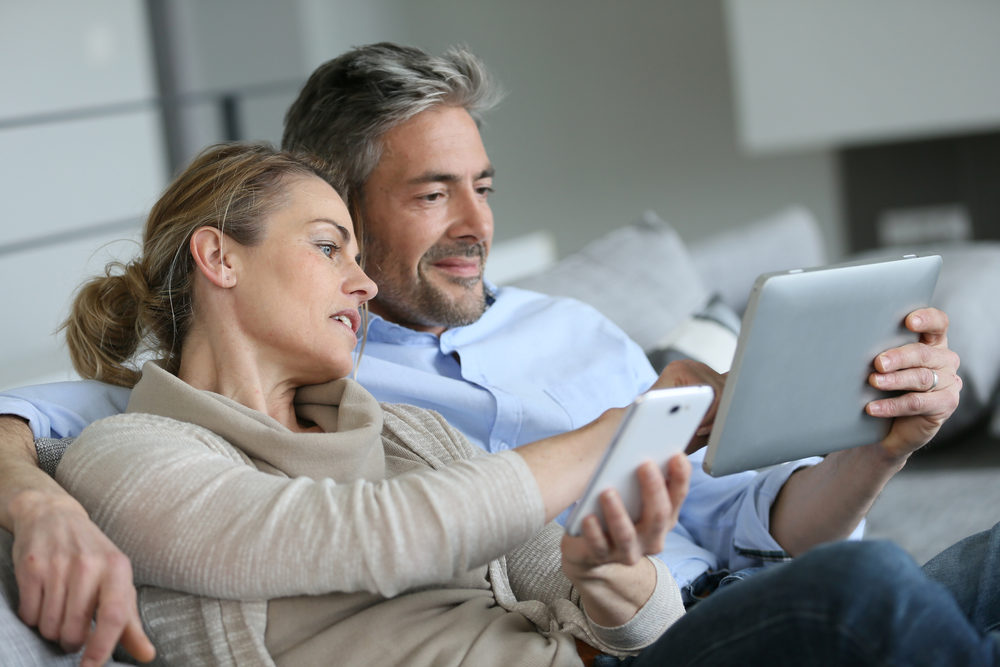 Can you explain very briefly what your solution is and the benefits it offers?
RemeCare is a care path management system and allows care organisations to improve the follow-up of their home-based patients. RemeCare is a web-based platform that is accessible for its users through their web browsers or via a mobile app. Care organisations use RemeCare to design their own care paths. Examples of care paths are remote monitoring of chronic patients, such as oncology patients under chemotherapy, or heart failure or MS patients. Other care paths manage the administration of home medication like enteral or parenteral nutrition or antibiotics. 
Patients can be enrolled in one or more care paths, and all caregivers – healthcare professionals as well as informal caregivers are able to monitor the health status of their own patients in the RemeCare platform. RemeCare is designed to improve the health outcomes by involving the patient to maximize their therapy adherence and minimize the impact of potential side effects of the medication.
With its built-in intelligence, RemeCare alerts healthcare providers with the right information, at the right time and for the right patient – instead of being overwhelmed by countless useless notifications.
Could you tell us more about your collaboration with Belgium hospitals? How did it start and what is planned in the future?
Remedus was founded in 2002, with a vision to organize qualitative, specialized, complex medical treatments at home. As of now, Remedus partners with all Belgian hospitals. They all refer patients for a wide range of therapeutic domains as listed on our website.
What challenges did you face when developing the product and how did you overcome these?
I would like to point out two major challenges. Firstly, during the design of new care paths: to ensure that the patient dashboard contains sufficient detail of relevant information to help healthcare professionals make better informed therapeutic decisions during the limited time they spend with their patients and to improve the built-in algorithms for timely notifications. We overcome this hurdle by involving key opinion leaders during the design of new care paths or redesign of existing care paths.
The second challenge can arise with the integration of the RemeCare platform inside the health information systems of the hospitals, nursing organisations and electronic health records of general practitioners to give health care providers an easy access to the ambulatory patient's health status in RemeCare.
Such integration efforts are successful when Remedus can partner with the ICT companies or organisations that the develop such health information systems.  These partnerships are driven by the users of RemeCare who see significant benefits in using the information provided by RemeCare in their daily practice.
Apart from the funding, how did being an AAL project enhance the development and, importantly, the commercialisation of RemeCare ?
AAL projects bring together a wide variety of partners that collaborate on the same topic, each partner with their own expertise.  In the SmartBEAT project, we collaborated with a well-known hospital with top-notch cardiologists, an international research organisation, two medical technology providers and two healthcare software companies as well a team of specialists in developing, documenting, and delivering on user needs. 
This has allowed Remedus to design an outstanding heart failure care path that is accepted as a state-of-the-art solution by Belgian hospitals.  In addition, this project has helped Remedus to gain access to the market in other EU member states, such as the Netherlands and Portugal with other care paths beyond the heart failure care path of the SmartBEAT project.
How has the pandemic impacted on your plans and how have you responded?
The pandemic has had a significant impact on the business of Remedus. Several care paths were expanded to help hospitals better screen their patients for COVID symptoms, thereby reducing possible contacts with infected patients when visiting the hospitals. These COVID-enriched care paths have expanded our business with several Belgian hospitals.
In addition, Remedus has developed a dedicated COVID-19 care path to reduce the stress on the limited hospital beds.  We did this by better monitoring COVID-patients at home, either by discharging them much earlier than before from the hospital or by admitting them to the hospital at a later time just because it was made possible for both general practitioners and COVID specialists. This helped them to better monitor the evolution of their COVID patients at home with the RemeCare platform.
What are your plans now for expanding your market? Where are you targeting and how will you achieve those goals?
Our plans currently are to expand internationally. We also look to create a closer collaboration with hospitals and pharmaceutical companies and achieve better integration with hospital information systems and national health systems.