Health Valley Event 2022: Speakers announced!
AAL Programme is collaborating with Health Valley to organize their annual event from 15-17 March 2022. Join us for many interesting sessions! The AAL Programme will contribute to two separate tracks focusing on Ageing Well and promotion of European Collaboration. The full  programme will be announced soon but the first speakers have been already unveiled!
First speakers announced!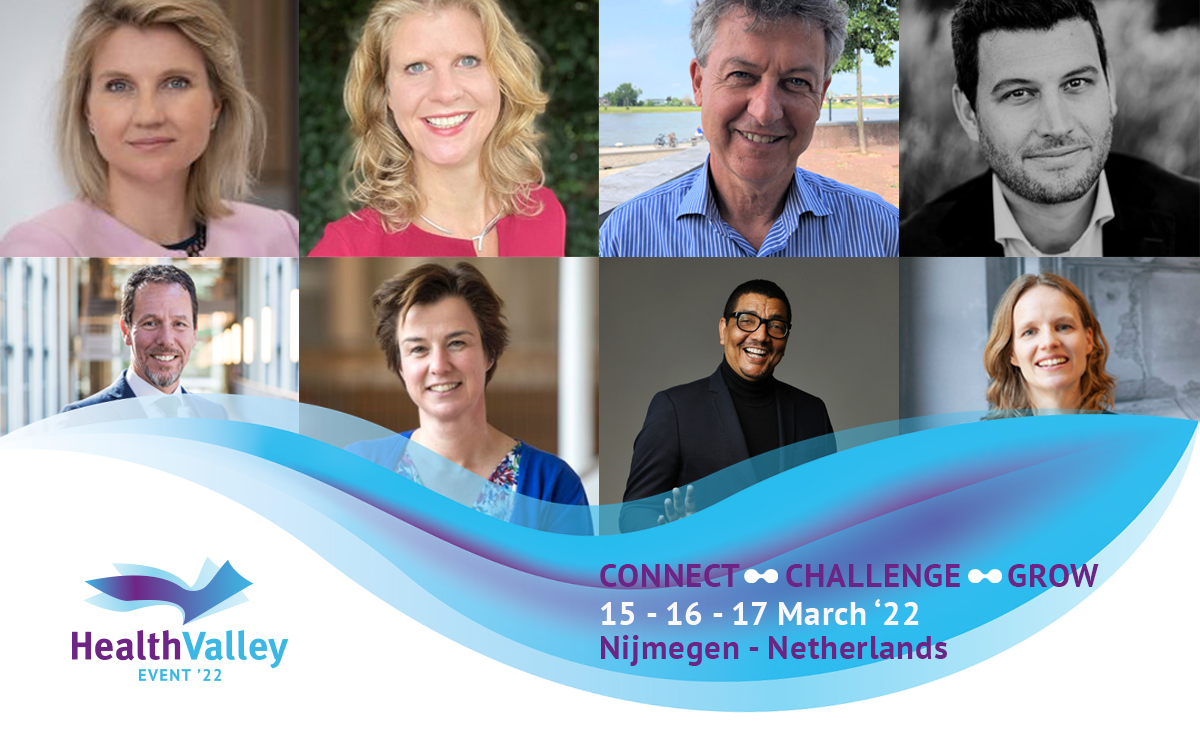 Keynote speakers:
Baukje van den Heuvel, gastrointestinal and oncology surgeon, Radboudumc: The fitter people are before surgery, the better they come out of it- that's the main principle of Fit4Surgery. Their programme consists of physical training, adjusted nutrition, mental coaching and no more smoking and drinking alcohol. Baukje is passionate about how she started this extremely successful programme for intestinal cancer patients and the following roll-out.
Jörgen Raymann, keynote speaker: One of the main social challenges in (health)care is sufficient staff capacity. How do we ensure that we still have sufficient hands-on medical staff in the future? Jörgen Raymann is a talented motivator in his inspiration talk about how we can contribute to the health and the happiness at work of our co-workers and make being employed in healthcare attractive again. Want to know more about how to find your PHD (Passion Happiness & Drive) …? In that case, definitely do not miss out on this special talk. 
Topics plenary programme:
16 March, 'Challenge': Important social challenges in healthcare will be discussed with Mark van Houdenhoven, Liesbeth van Rossum and Eric Jutten during the opening. We will challenge the network to come up with concrete solutions and will look at the future of healthcare.
17 March, 'Grow': At the opening we will go into the future of healthcare with our guests Maroeska Rovers, Eva van Rikxoort and Jaap Beernink. Entrepreneurship in healthcare will be one of the main topics.
Tickets & COVID-19
The setup of this year's edition makes it possible for HVE to take place both live in Nijmegen and accessible online. You can choose between: 1-, 2- or 3-day onsite or a 3-day online ticket. Click on the button and register now! * Should Health Valley Event live in the venue be cancelled, your ticket will be changed into an online ticket. For more information go to our COVID-19 Q&A page.:
Want to know more about the event programme and the various tracks? Go to healthvalleyevent.com.