Does your product enhance the quality of life of our ageing society through technology?
The Smart Ageing Prize was established by the AAL Programme in collaboration with Nesta's Challenge Prize Centre to find technological products and services that help older people actively participate in a social life.
This year, we have launched the third edition of the Prize, called Senior Enterprise: Looking for solutions that empower older adults to engage in entrepreneurship.
Application deadline February 26, 2020 at 17.00 CET 
Solutions could take a number of forms, such as (but not limited to):
Matchmaking applications targeted at older entrepreneurs
Career portals or platforms helping older adults navigating into enterprise-related opportunities
Intergenerational online learning solutions enabling learning and skills sharing between older and younger people
Take a look at the Smart Ageing Prize website for more information on how to apply, the competition process and judging criteria, and previous winners.
Senior enterprise is one powerful means to empower older adults to contribute to society and create meaningful connections, creating resilient and sustainable businesses and social ventures, as well as leveraging the complementary skills and knowledge of younger adults for inter-generational collaboration. Participate and compete for 50 000 euros prize pot!
Timeline of the Prize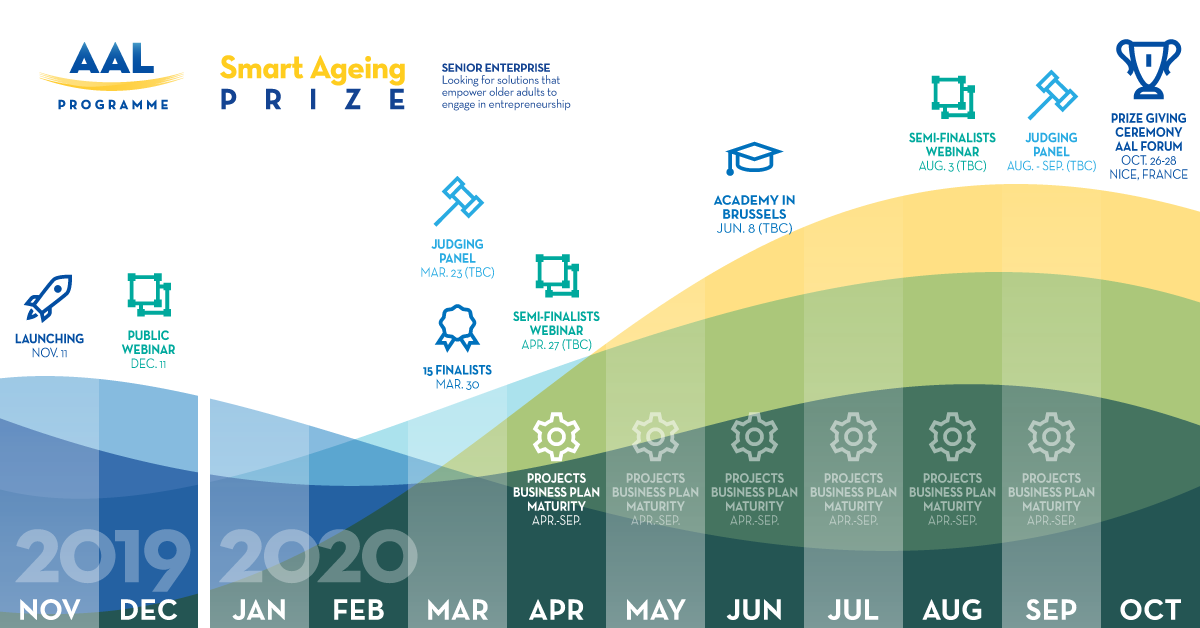 Do you have any questions about the Prize? Do not hesitate to contact our team at smartageing@nesta.org.uk