Empowering older adults – revealing the winners of the Smart Ageing Prize
The three winners of the Smart Ageing Prize have now been chosen, bringing to a close a fantastic third edition of the Challenge Pprize.
The winners were announced today during the European Online Week of Active & Healthy Ageing. During the event, the finalists presented their solutions and took part in a discussion panel, exploring various important topics related to the prize.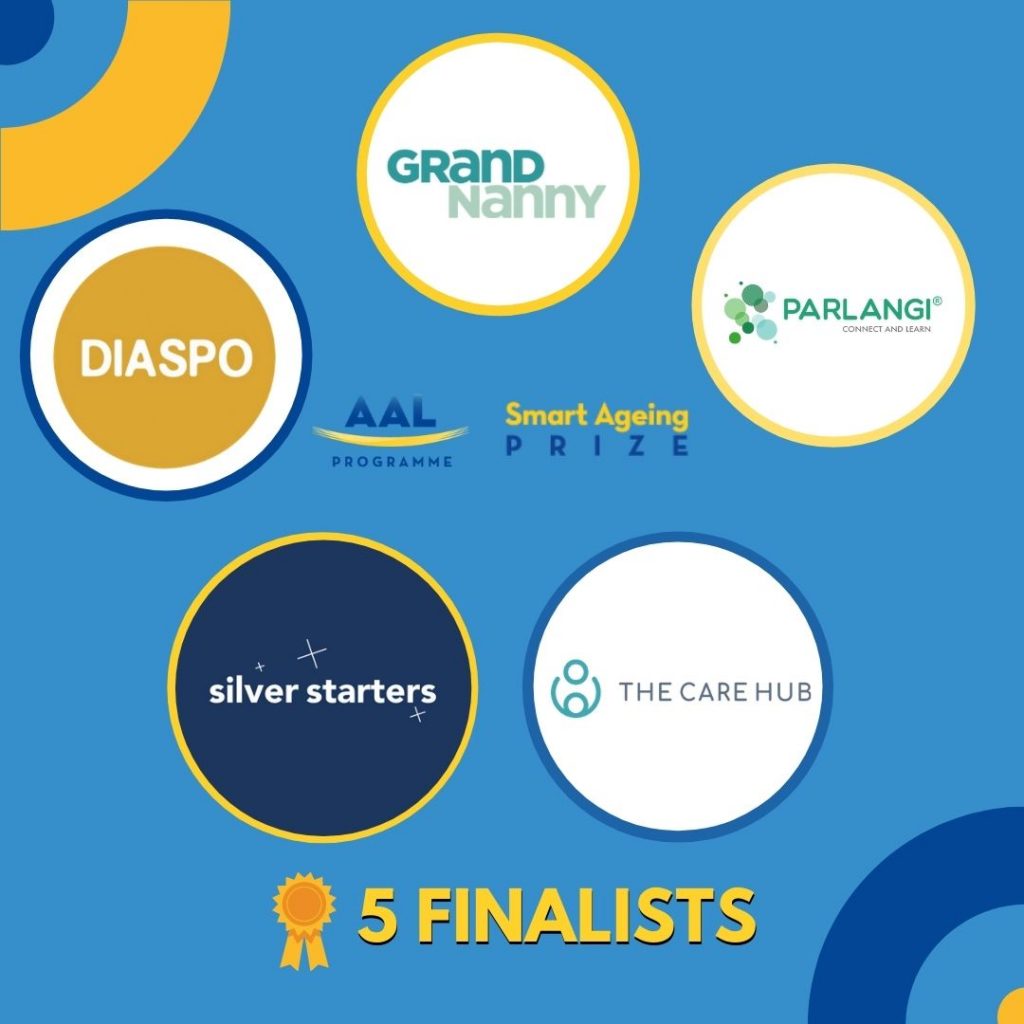 The judges had a tough time whittling down the five finalists to just three winners, who were identified as having the most potential to support older adults looking to re-engage with the world of work, particularly during the current uncertain economy. The winning ideas are:
First place, winning 35,000 EUR – Diaspo
Diaspo's vision is to unite generations by rekindling their appreciation and connection to cultural heritage through food. From the comfort of their own kitchens, older adults can become virtual teachers, and are supported to host live and interactive cooking classes for younger people via a video conferencing platform.
First runner-up, winning 10,000 EUR – Grandnanny
A new type of childcare service that connects communities. It matches older adults who are looking for rewarding, part-time work with local families who need after-school childcare.
Second runner-up, winning 5,000 EUR – Parlangi 
Parlangi connects people from different generations, cultures and nationalities. Younger adults who want to learn a language are matched via the Parlangi app with older adults who are native speakers of that language, to help tackle different problems such as loneliness, prejudice and the feeling of being useless.
Marco Carulli, Director of Operations at AAL said:
"The Smart Ageing Prize winners announced today have gone through extensive and thematic coaching support during the last months, provided by the AAL Programme and Nesta Challenges. They are now able to contribute to the empowerment of older adults to engage in entrepreneurship, the human capital of an ageing population representing a powerful source of inspiration for younger generations. The AAL Programme wishes a lot of success to the three winners and will continue supporting them through its available services, actions and networks."
Constance Agyeman, Head of International Development and Communities at Nesta Challenges said:

"Senior enterprise is a powerful way to empower older adults to contribute to society and form meaningful connections. This in turn helps to create resilient and sustainable businesses and social ventures, as well as leveraging the complementary skills and knowledge of younger adults for intergenerational collaboration. In today's uncertain economy, forging these connections and helping to support small businesses is going to be more important than ever. I'm confident that the three winners will play an important role in doing this, and that we will continue to see positive impact by them all."
For more details about the winners in the Smart Ageing Prize, visit aal.challenges.org or follow us on AAL and Nesta Challenges Twitter!