How to find early-stage investors?
AAL Programme is happy to continue its support to any aspiring health tech entrepreneurs, through AAL2Business webinars covering different aspects of the challenges, when trying to reach market successes.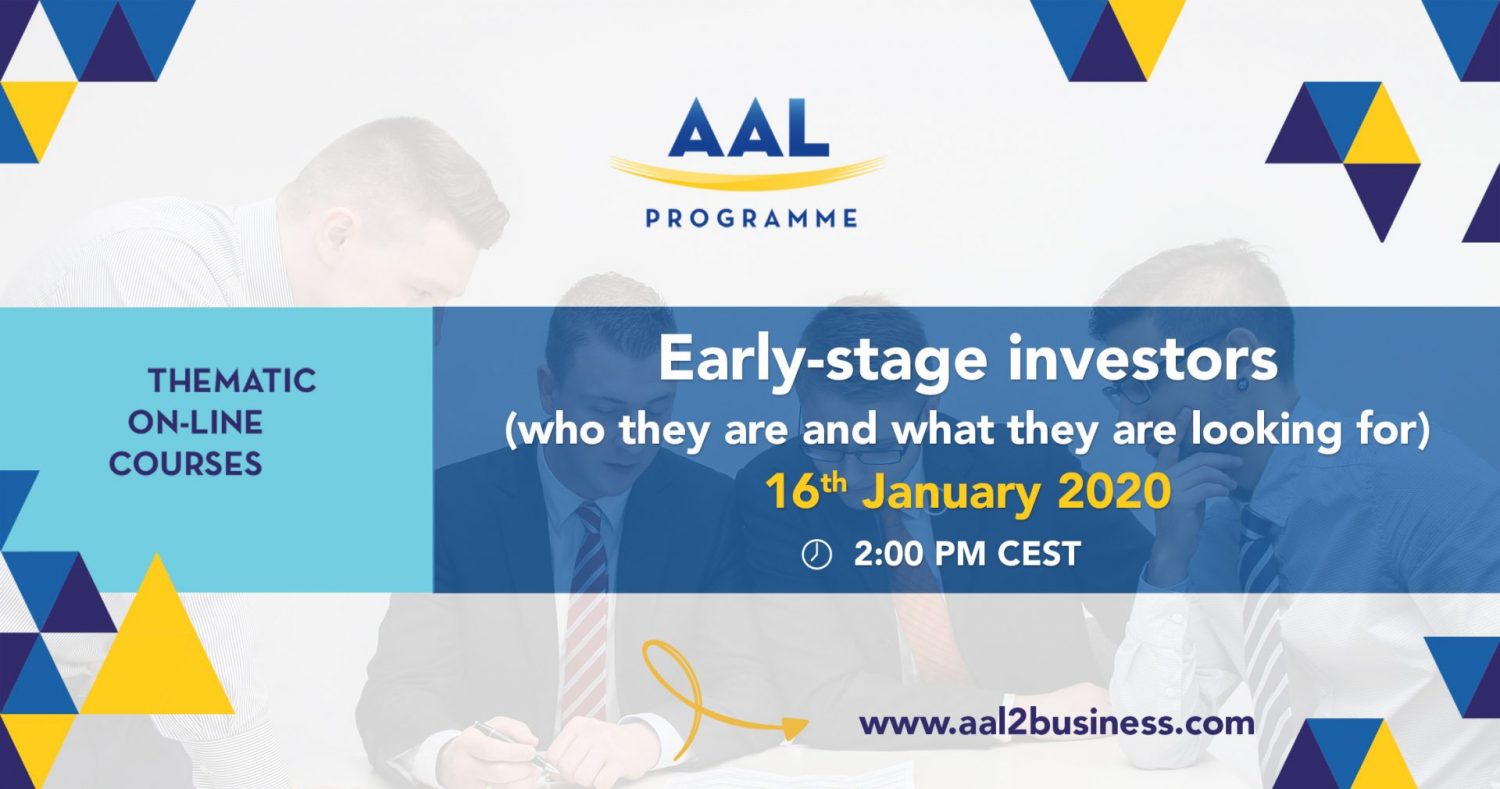 Join for the first webinar of the year on January 16 to learn how to identify and approach investors for future success. Lack of adequate training and information often results in a dangerous knowledge gap between companies seeking money and investors which can seriously compromise SMEs' ability to be successful in accessing finance.
Are you interested in finding the right investor for your business?
The webinar takes place on January 16, 14:00 CEST.
This webinar will prepare you to approach the right investor knowing in advance the rules of the game to increase their chances to be successful in securing finance and establishing a fair collaborative governance framework until the exit moment.
Any questions? Do not hesitate to contact AAL2Business team at info@aal2business.com