Project of the month: MyMate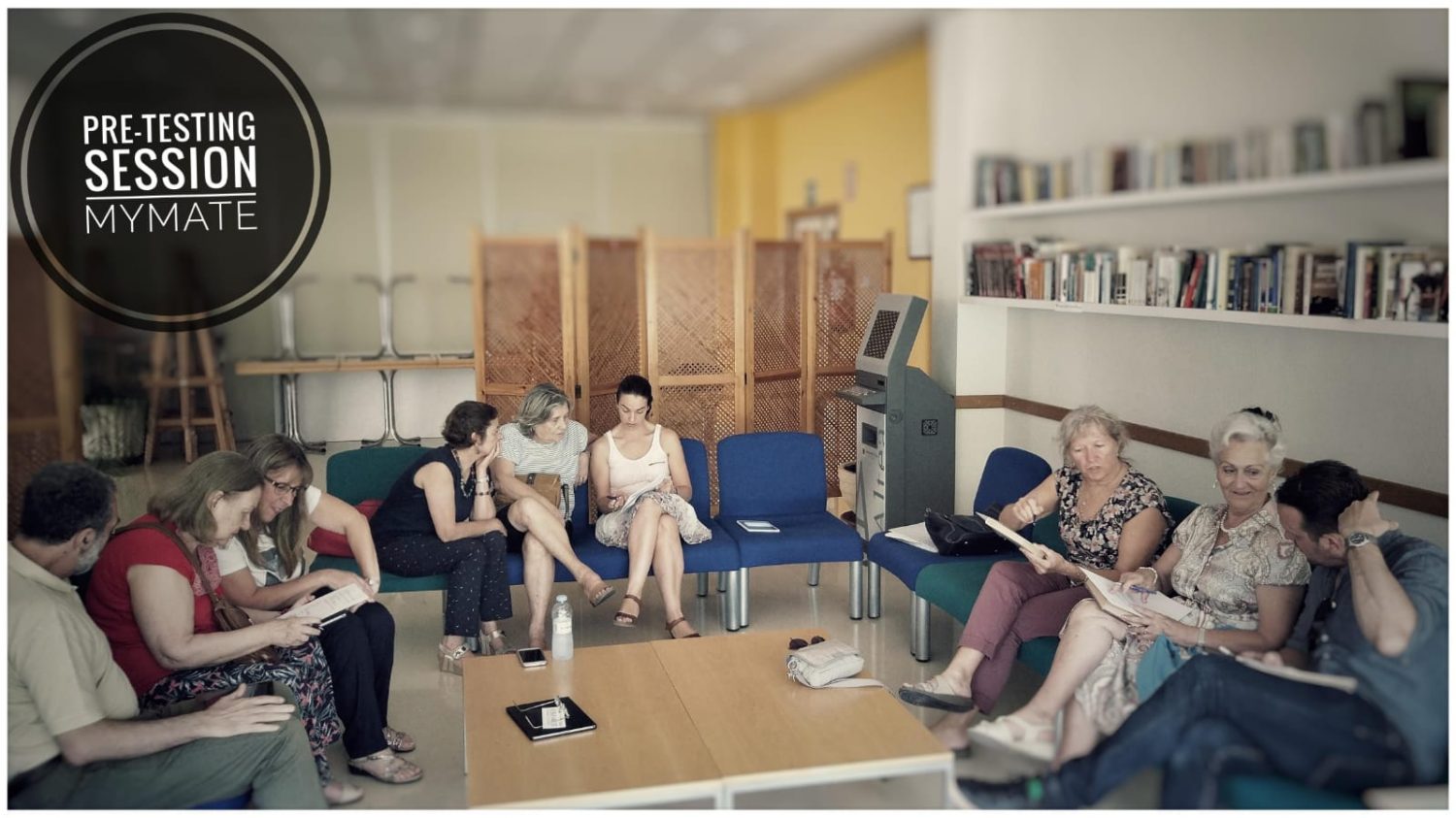 Source: MyMate
Technology with a human touch
The first project of the month in the new decade illustrates a great opportunity to connect older adults through gamified volunteering. MyMate project has developed a tool that can help to facilitate a positive use of technology in an inclusive way through the use of remote communication. Technologies provide a wonderful abundance of opportunities to improve lives for people of all ages, but it is also necessary to remember that maintaining human contact and relationships therefore have become more important than ever.
MyMate is an AAL project, which has developed a platform and content management system capable of addressing the different needs of the individual elderly users. It is shaped by an innovative gamification approach, which lies at the heart of the solution assigning "missions" and using a matching system assisting in establishing "harmonies" between profiles of elderly people. The gaming platform is planned be managed and monitored by competent professionals at elderly care centres, which provides a more effective and deep understanding of its users.
How does it work?
Unlike existing paradigms and approaches which use virtual visualisation techniques like avatars, the MyMATE environment involves a community of elderly volunteers, coordinated from the elderly care centres/care providers, acting as human sensors responsible for providing the interface with the system in the elderly primary user's home, thus providing the emotional and human face to the structure.
Therefore, MyMate seeks to upgrade eldercare services by providing a managing tool that will assist organisations in their task of managing volunteers at a reduced cost, with a user-friendly and easy-to-use platform enabling to connect elderly care organisations with their network of volunteers. Additionally, the solution is capable to arrange and organise the volunteering activities by means of a gamified environment that fosters volunteer engagement by means of a rewarding system.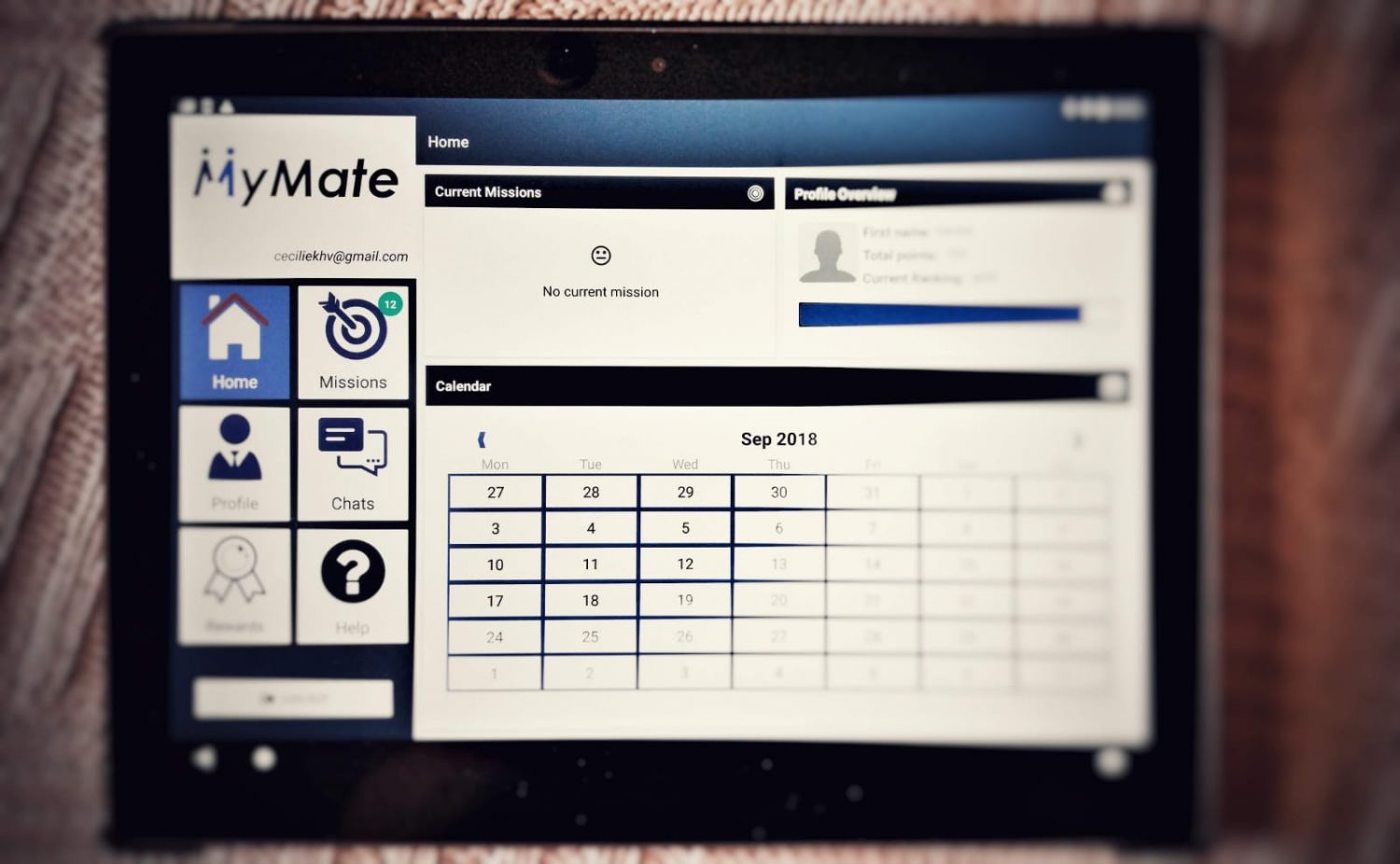 Source: MyMate
Technology with a human touch
There is an increasing number of elderly adults who encounter serious difficulties in understanding how to structure deep, credible and satisfactory personal relationships through virtual technology platforms. Added to this, the great speed these technologies develop, and the jargon attached to it, brings the concerns of further widening the technological gap between generations.
Therefore, MyMate consortium argues that given the complex challenges posed by current demographic trends, the development of ICT-solutions must also humanize, rather than dehumanize care provision. MyMate addresses this by a digital approach that is combined with a human touch, and where loneliness is addressed through facilitating relationships between people residing in close geographic proximity. It has the potential to strengthen the sense of community, something which is often weakening due to growing urbanisation and human mobility, which also has led to increasing numbers of elderly people living alone, without the support of their immediate families.
Unfortunately, technology services, particularly those aiming to promote networks and a sense of community among elderly people, often tend to have the opposite effect and create "empty spaces" between people, MyMate team argues. Whilst younger generations have learned how to fill in these spaces, elderly people who are less comfortable with the pace of technological development and the change it brings about in their lives and the environment in which they live, often feel overwhelmed.
Successful trials in Spain
MyMate is a product, which has a great social impact in creating a sustainable approach to care in the community through building a network of elderly people as also observed in the trials in Spain. Moreover, it also has introduced an important innovation of optimization for volunteering organizations, with the focus on especially personalised activities for each end-user as well as creating a mechanism for feedback monitoring.
Moreover, MyMate has reported that while at the beginning some of the users were a bit sceptical, the bonding created among volunteers and their mates after some weeks was outstanding, which shows great potential of further using this product.
See the video to learn more about the trials and focus groups!
Follow MyMate and their work!