How to make a business plan a reality?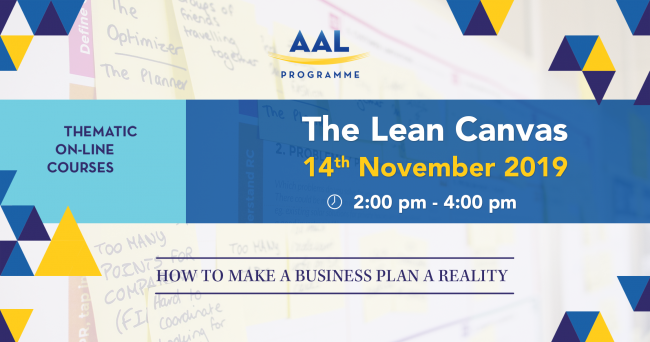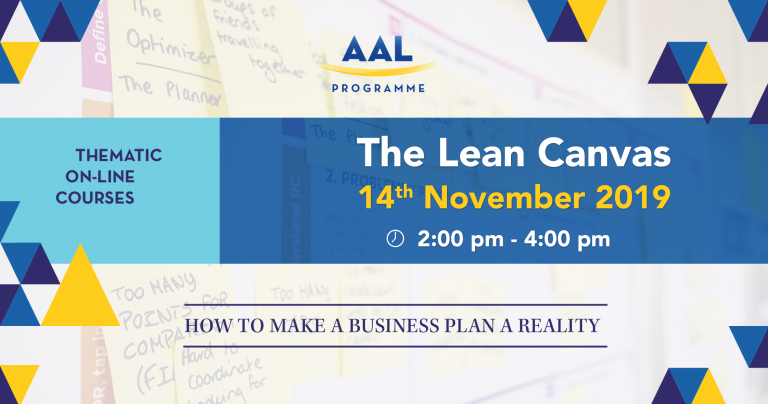 How does a company transform a great idea into a commercial opportunity? Join a webinar on the Lean Canvas approach organised by the AAL2Business on November 14 to find out the right steps how to make your business profitable and reach market success!
The Lean Startup is a methodology aiming at shortening solution (product, services, whatever) development cycles and rapidly discover if a proposed business model is viable; this is achieved by adopting a combination of business-hypothesis-driven experimentation, iterative product releases and validated learning.
In implementing the Lean Startup approach, the key tool used during the process is the Lean Canvas. The Lean Canvas provides a unique opportunity to discuss different business models and allows interactive coaching sessions to facilitate the pivoting of the assumptions and refining the exploitation/commercialization model
The webinar will guide through the right steps to rapidly develop and test novel solutions by gathering feedback, developing a goal-oriented and well-planned business model for exploitation and dissemination of key results and solutions.
The webinar takes place on November 14 at 2 pm-4 pm. 
Register here
About the expert
Dario Mazzella is an expert in mentoring entrepreneurs and startups to scale up their business through international acceleration programs, and in helping researchers to exploit their research results and bridge the gap to market. He currently works for META Group, an international investment group, where he manages several international projects focused on fostering the development of entrepreneurial ecosystems, acts as an advisor for the European Commission. Dario holds a Master's Degree in Innovation Management from the Sant'Anna School of Advanced Studies.
Read more about Dario's professional background:

Read more about the webinar and the agenda here