AAL Info Day 2020 in Vienna
Are you interested in developing a solution for ageing well in a digital world and getting funded by the AAL Programme?
In relation to the recent pre-announcement of the Call 2020, the AAL Programme would like to invite all previous and prospective project participants to our Info Day held in Vienna, the Stage on January 30, 2020.
The event is FREE and OPEN to everybody, who is interested to know more about the next Call, meet fellow project participants, participate in match-making activities. Moreover, you will be able to meet representatives of the European Commission, AAL Programme, EIP on AHA and our member states.
Register here
During this event, you will be presented with the Call text and guided through the ways to apply and how to get better chances to receive your funding in 2020.
See the draft agenda below:

The Info Day is an opportunity not to be missed, especially if it is the first time you apply and you want to get handy practical information on the how-to, but also if you are not a first timer and you want to hear some interesting project ideas to collaborate on.
As usual, the Info Day is also a platform where to pitch your project idea and find a suitable partner for your consortium. Do not miss out on this great chance and come to network with your next partner! During the event, there will be plenty of time for you to build up new partnerships.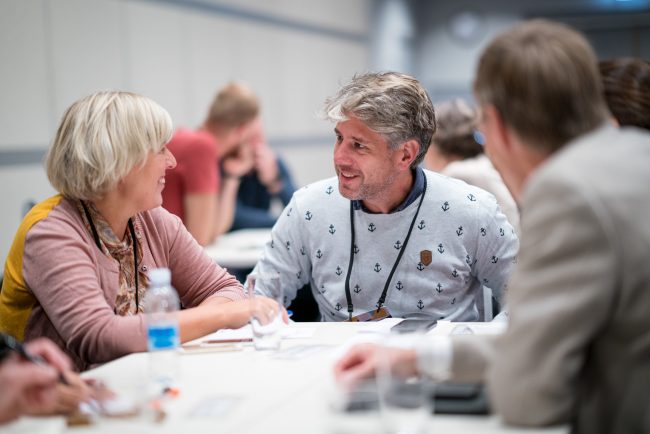 Do you want to present your idea to potential partners?
Be concise, we will give you three minutes to present your proposal on stage in front of a wide audience;
Remember we do not accept company or organization presentations! Only ideas for viable projects are allowed;
Download this template send it to communication@aal-europe.eu no later than 25 January 2020.
The registration platform will be ready on November 18, 2019. Follow AAL newsletter for the latest information.
Do you have any more questions about the event? Do not hesitate to contact us! 
Visit the page of the past edition in 2019 by clicking here
See the previous AAL Call by clicking here
The location of the Info Day: The Stage, Donau-City-Straße 1, 1220, Vienna, Austria