Join AAL2Business webinar on how to pitch your idea to investors
AAL2Business welcomes you to another session to define your own approach on how to find the right investors for your product or service. The session on how to pitch to investors will take place on 24 June at 14.00 CEST. Register below!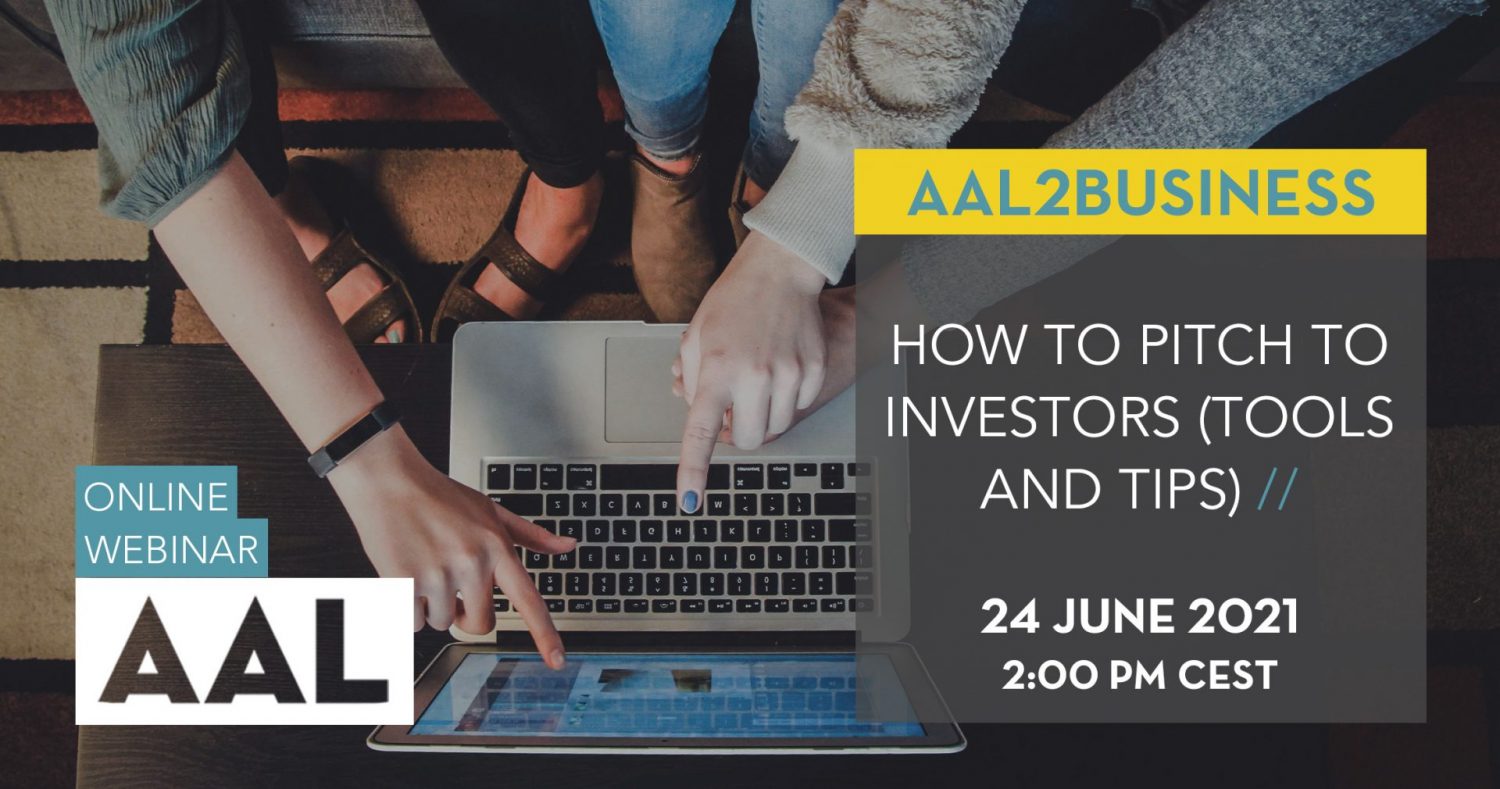 Many of the solutions developed within the eHealth sector are based on a large amount of research and R&D activities. For these solutions to be successfully brought to market, external funding is most often needed to finance the development of the product, build the clinical evidence and support its early commercialization.
It is therefore crucial also for entrepreneurs and SMEs to identify and properly approach the right investors.
This seminar is about grabbing the attention of investors when presenting an investment proposition in its early stage of development, as many AAL innovations are.
A pitch is using little time, the time of an elevator ride, to grab the attention of investors and to convince them to dedicate more time to listen to what you have to say about your innovation and your requests.
The webinar will guide you through the steps needed to prepare an appealing pitch and provide tips based on experience and feedback from investors.
Assistance: for any technical assistance or questions, please get in touch with our team at: info@aal2business.com