Set Up your Project Consortium for Success
The AAL Call 2020 is open for submissions, and, therefore it is a good time to think about how to find good partners to work together in developing your idea and ensure that your consortium is bound to succeed. We want to make sure that you find the best possible team to succeed and create a solution that will become a market success!
Therefore, we have summarized some of the tips and resources to help you in the process of establishing a consortium, as well as things you should remember during your work in developing a product for older adults after you have find your team and start the development of your product or service.
Having a stable and collaborative consortium is key to creating and developing a successful product that can be commercialised and become a business opportunity.

The best starting point for the creation of any consortium is to find the proper competencies, expertise and infrastructure required for the development of the solution you have in mind. The right partners will have the resources to provide the scientific, technical and market expertise needed to achieve project goals. Also, collaborating with partners having previous experience in international collaboration can be of help for the success of your project.
Bear in mind the time-to-market perspective of maximum 2 years after end of the project, so a realistic draft business plan already at proposal stage is a must!
All AAL consortia should include 3 to 10 partners with one of the following:
Business (SMEs + Large companies): understand the potential market opportunities, and deploying of a product, that are ready to invest, and share some of their knowledge with other partners. The solution to be developed and tested in the AAL project could be part of the SME's internal strategy.
End-Users organisation: have a clear view and expertise on users' needs/ wishes/ desires, it has to help to understand the potential market opportunities, play a key role in the enrolment and validation activities and could be potential customers.
Remember that the size of the partnership should be appropriate, don't include organizations just for the sake of it or because you have collaborated in previous projects. Your group is complete when you have all the required partners to address the technological objectives, and reach the expected impact, while keeping the project manageable.
When looking for your consortium partners:
1.Make yourself seen:
Make sure you publish your project idea in the relevant channels. Are you still looking for potential partners? Use the AAL Partner Search Tool! Click here to register and find your partners!
2.Participate in yearly Info days and the annual Forum:
It is always good to meet in person, every year there are unique pitching activities and matchmaking. This year there were around 50 meetings booked in one day! See the video recording from our Info Day this year in Vienna here and learn everything about our upcoming funding Call.
The Annual Forum is also a special opportunity to meet a large part of the AAL community and network with potential partners. The event gathers around 800 delegates from all over Europe bringing their expertise from various disciplines. By participating in the Forum, you can participate in thought-provoking discussions and workshops, and build network. Click here to follow the latest news.
3. Do not look for the problem to an existing solution – look for the solution to an existing problem
Before submitting your proposal to AAL, make sure that you are proposing a solution to an existing problem. Do not fall into the trap of trying to push a solution that is not solving any issue or need. Being ambitious is right but being realistic is equally important.
4. End-users should be the drivers.
It is very important to choose your end-user partners wisely and make sure that they have access to a relevant number of users. Do not underestimate the difficulty to recruit end users and the time it takes, having an experienced end user partner who can have an easy and quick access to a large number of users is key to a meaningful and successful testing of your solution. Moreover, end users are at the heart of the AAL Programme and should be involved as from the start of the project and in every aspect, not only on the testing of the technology. Gain inspiration here.
5. Be aware about the submission process
Because of the nature of the AAL Programme, it is advised that you take in consideration the efforts needed to build a multinational consortium and calculate the budget according to the different rules of the agencies participating in the call. A retro planning for your consortium composition and proposal submission may indeed help you saving time and stress.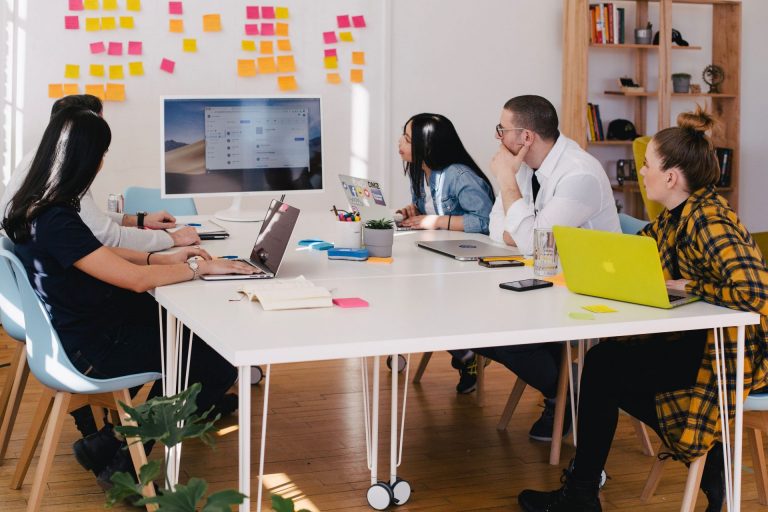 After establishing the Consortium:
Once you have found all your consortium partners, it is important to establish strong foundations for the upcoming work ahead. Follow these tips to ensure the smooth and successful creation of a product that will be used by many older adults.
1. Do not lose time researching what is already known.
Key to a successful project is having the right focus and an efficient work plan. Extensive knowledge on all kinds of aspects such as the ideal font size or colour to be used in an app, for instance, are already widely known so make sure that the points you are planning to research, have not been checked before. To help you out, you can consult the AAL Public Deliverables library which is an extensive source of information and is available on this website here.
2.IPR rules agreement must be established already at proposal stage
It is important to be on the same page right from the start. To do so, it is highly recommended to define what the IPR agreement will be between the different partners, before starting the project, not only because it is an obligation to be fulfilled by each AAL participant if the project is selected, but also to make sure that all the partners' rights are clear and will be respected.
This agreement should ensure fair protection for the IPR interests of the partners and partners' employees. More information on IPRs can be found on the IPR helpdesk website. Also, guidelines on how to set a Consortium Agreement up as well as a skeleton of CA are available on the AAL website.
3.Communicate!
A performing consortium should communicate regularly and openly, both at proposal and implementation stage. Do not underestimate the benefits of regular meetings to discuss issues and progress and look for solutions all together. Make sure that all partners are aligned on things such as the technical requirements of the solution. A project is in the end team work so act as a team and talk to each other!