Project of the month: CARA
Driving safe at all ages and keeping independence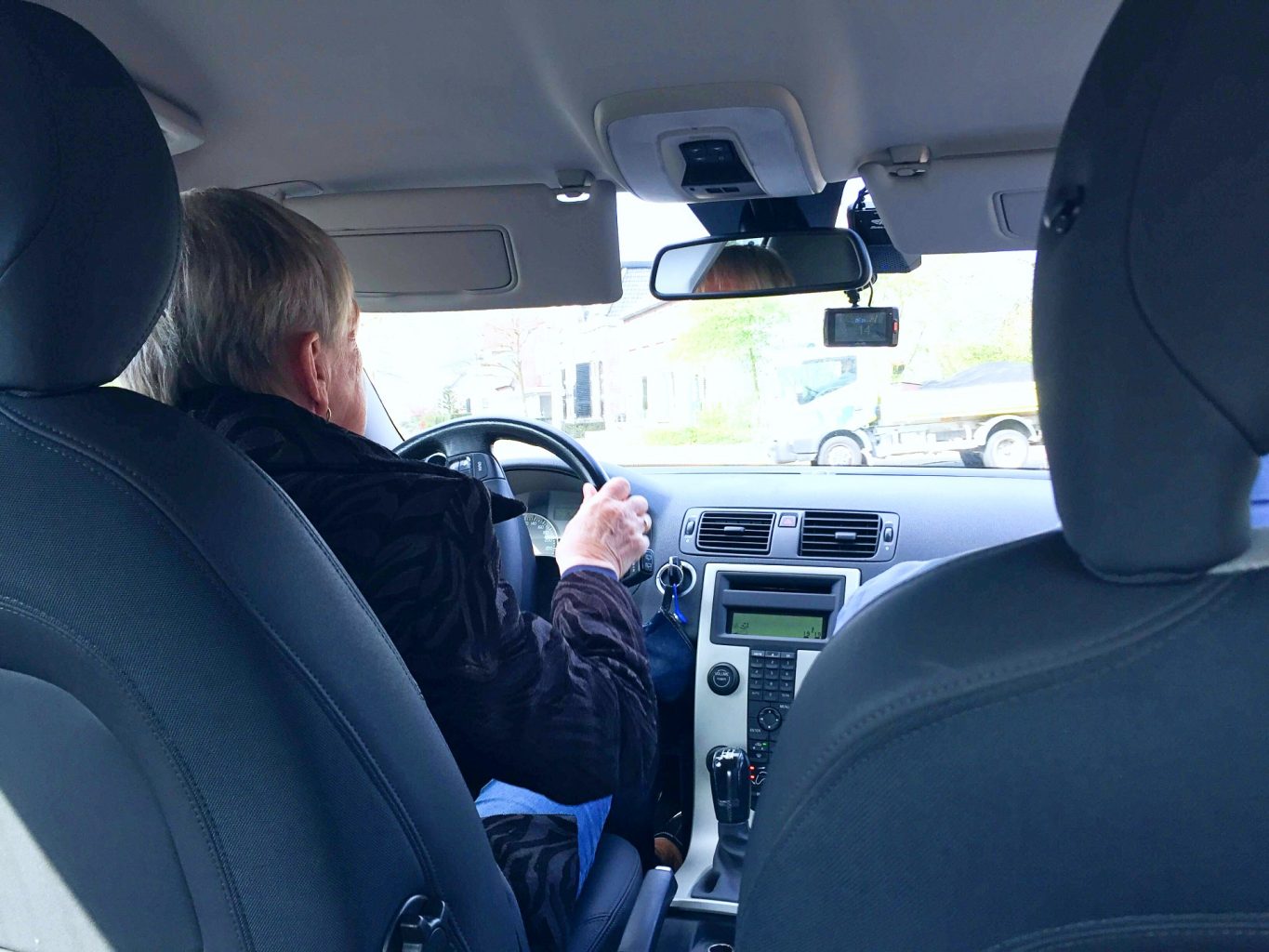 Photo: CARA trial participant driving
Being able to get out of the house, when desired is not something that the average person sees as a privilege, but it is more important to the quality of life than many might initially think. By having the ability go out and drive a vehicle, we can get to the services we need, meet the people we care for and contribute to the society by participating in work life. To highlight this crucial aspect of our independence, this month AAL would like to present a project, which addresses this very aspect.
As a small collaborative project, CuARdian Angel (CARA) has focused on the use of advanced vehicle technology to help ageing drivers remain safe and independently mobile. The goal of the project has been to develop and evaluate innovative services to support older adults to drive safe for a longer period of time by using personalised Advanced Driver Assistance Systems (ADAS).
The importance of mobility
Due to the decline in birth rates and the ageing baby-boom generation, in Europe 24% and 28% of the population will respectively be 65 or older in 2030 and 2050. Therefore, with this increase our societies must be able to cater the needs of more people across many services and infrastructure. Road safety and measurements taken to ensure that cars are safe for everybody are crucial in this domain, as more and more elder adults will participate in traffic (Polders et al., 2015).
It is predicted that the road fatality for individuals aged 65 and over is to rise by 13%, which means that 1 out of 3 road traffic fatalities will be an older adult. The primary cause of this higher fatality rate is the increased fragility of the elderly, and there are various factors, which can be seen as potential difficulties for older drivers, such as having stiff joints, issues with eyesight, hearing problems, and also slower reaction time and even side effects of different medications (Polders et al., 2015).
However, these potential consequences are not always deterring people from driving, as there is understandably strong will to maintain independence, a more active and healthy life, and social activities. Moreover, it is also worth to mention that remaining independent for a longer period of has the potential of lessening medical and social costs.
The project coordinator Lars Akkermans highlights this motivation to remain mobile through his experience with CARA project, where during these face-to-face moments, the true meaning of the importance of the car in the seniors' lives became clear when answering the question 'What does being able to drive a car mean to you?' He admits that for senior citizens, driving is more than a way to remain independent. It means having control over their lives and feel free.
Driving my car allows me to maintain social contacts, visit my children and grand children, go shopping and enjoy a golden autumn.

A citizen involved in the testing phase of CARA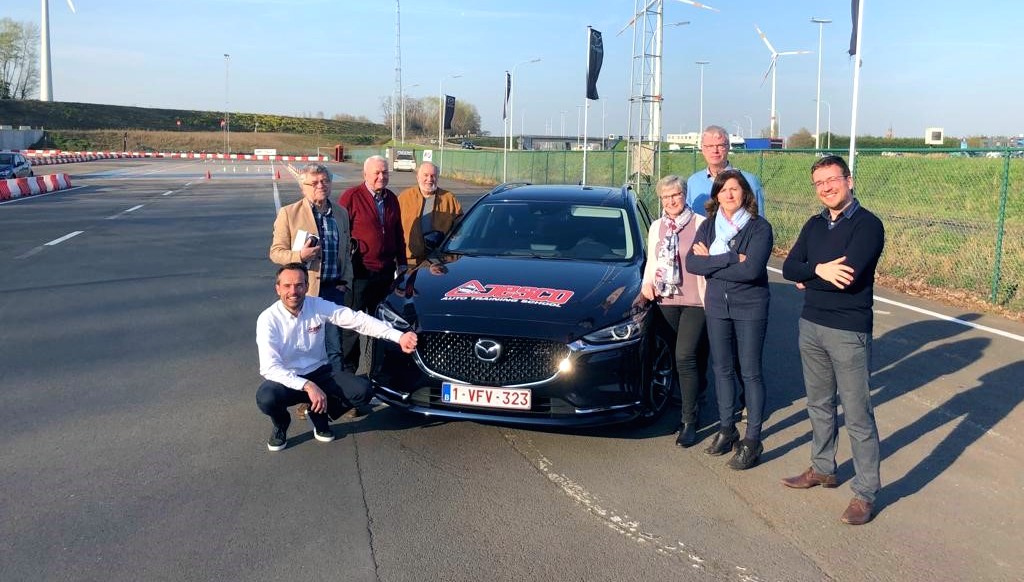 Photo: CARA test-drives with the end-users
About the project
CuARdian Angel (CARA) research has been carried out on how older adults can drive safe for a longer period of time by measuring and monitoring the driving style of older adults. During the project, three types of workshops were executed, namely, ideation workshop (internal), primary end-user workshops, and tertiary end-user workshops.
CARA team took a three-step project approach:
Firstly, gaining insight in the familiarity, knowledge and use of (personalised) ADAS by the ageing drivers and associated end users.
Secondly, developing a set of concepts based on the gathered knowledge. These concepts were tested in a set of ideation workshops with the end-users.
Thirdly, for those concepts of personalised ADAS, where the end-users show most promise and interest, suitable business models are developed.
The seniors participated in the projects, by taking rides with a car, while technology was monitoring their driving behaviour, which was exciting for the seniors since they had to drive in an unfamiliar car with two curious team members as passengers. After the ride, they were asked to evaluate the ride on the following aspects: speed, lane keeping, headway and using blinking lights. After the ride, an objective digital overview was presented and discussed.
During this project, the consortium observed that driving is a topic that is very close to the seniors' hearts. Mr. Akkermans continues that throughout the project, we were overwhelmed by the amount and quality of responses from senior drivers. For example, within two weeks of posting our online survey, we had received more than 1400 responses with detailed information about attitudes towards driving, the use of (ADAS) and the willingness and interest to use more advanced systems which would be tailor-made towards the senior driver.
CARA has been very positively reviewed by AAL experts and is one of the first SCPs to have been assessed. The project also has been nominated within the Regional Competition on Innovative Digital Solutions for Accessible Europe showing a great potential.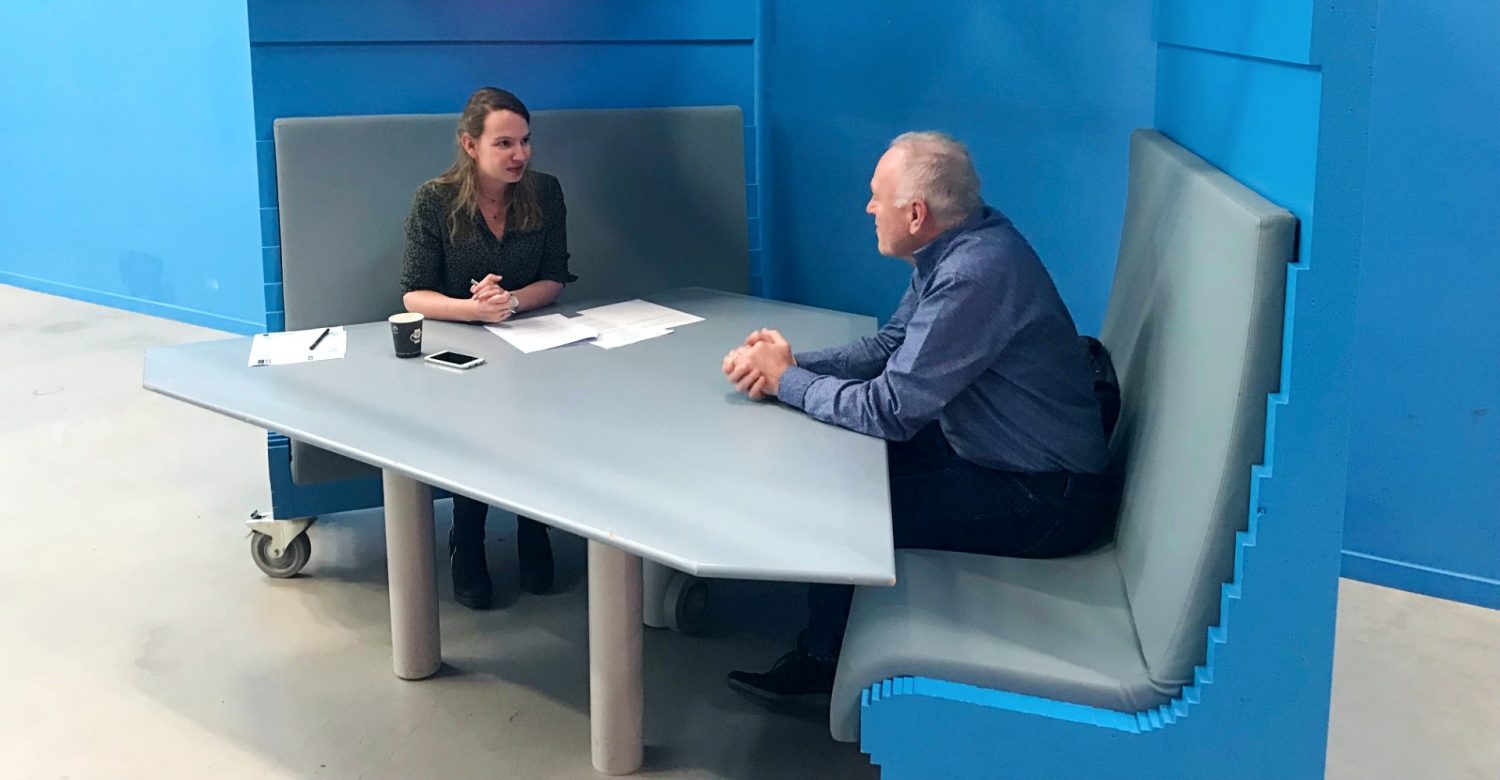 Photo: Interviews with end-users
Follow-up project CARA
Due to the great success of CARA, it is proceeding in a new phase of the project, by establishing CARA II also supported by the AAL Programme In this new phase of the project, three new project partners are joining the consortium, namely, the Austrian senior organization 50Plus GmbH, the Austrian Road Safety Board (KfV) and the Belgium Senior Organisation Neos VZW. The goal of CARA II will be to bring these concepts to a much higher level, as close to market introduction as possible, with the assistance of primary, secondary and tertiary end-users.
Follow CARA and CARA II
Used literature:
E. Polders et al. (2015) ElderSafe – Risks and countermeasures for road traffic of the elderly in Europe Final report, European Commission, https://bit.ly/35qA4Uy