Raise a glass to a smart solution to dehydration
Introducing the smart solution to combatting dehydration in older people – Aquatime, an internet-connected glass that monitors fluid intake and reminds users to drink up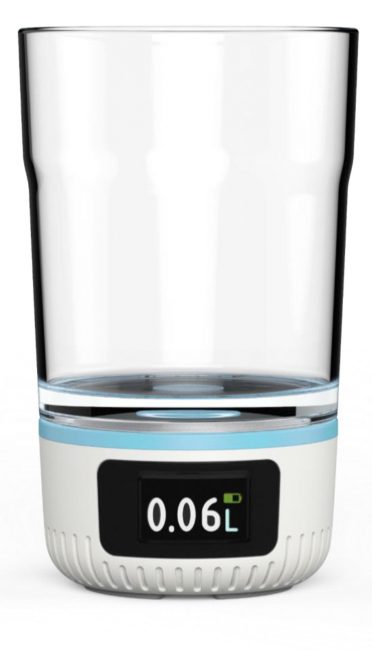 Older people are far more at risk of dehydration than young people. Not only does the sensation of thirst decrease as part of the ageing process, other health conditions, increased frailty and cognitive decline will often lead to the elderly drinking less fluid.
It's a major problem. If an older person is dehydrated, hospitalisation and an increased risk of mortality are more likely, while even mild dehydration will lead to a lack of concentration, increased tiredness, slow reaction times and issues with memory.
The risk of falling is also often associated with dehydration in older people as it will lead to increased weakness, dizzy spells, and a lower blood pressure. Painful urinary tract infection is often a common symptom, and this leads to confusion and disorientation while dehydration will often make sleep more difficult due to headaches and painful limbs.
While these symptoms of dehydration are often easy to spot, encouraging older people to drink more and then maintaining their hydration levels is more difficult, particularly when the person has some form of cognitive impairment or is in a care home environment when staff are so busy.
Meanwhile, trying to establish whether the symptoms are related to dehydration in the first place and not caused by some other underlying health problem takes time, is costly and is notoriously inaccurate, relying on monitoring fluid intake and filling in forms.
With an ageing population, dehydration is a growing global challenge – but one that is now being met head on by Danish company Aquatime and its novel internet of things drinking glass. First developed and tested in Denmark, Aquatime has recently undergone further testing in Spain thanks to AAL funding and there are now plans for it to be rolled out to care homes, hospitals and home care institutions all over Europe, with interest also in Australia.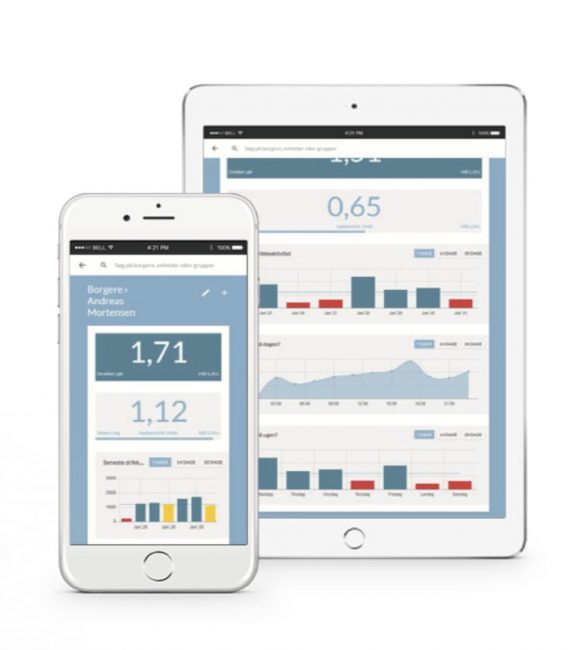 "Aquatime is an IOT, cloud-based solution designed specifically to prevent dehydration amongst the elderly," explains CEO Kim Toft Madsen. "It's an intelligent drinking glass that continuously monitors fluid intake and sends data to caregivers, health professionals and relatives. If dehydration is detected, the glass then prompts the user to drink what they need to stay hydrated."
This intelligent glass started life as an innovation partnership project in Denmark in 2018, working closely with local citizens, health and care staff at the municipalities of Albertslund and Frederikssund. Expansive testing was conducted, leading to what Toft Madsen describes as the "perfect product customised to solve the real problem of dehydration amongst a very specific target group – the elderly".
The product is very simple, consisting of a small base unit and a drinking glass. The unit measures the content of the glass and monitors how much of that is drunk. This information is then fed into datasheets that can be used to detect dehydration, set targets for fluid consumption and monitor fluid intake.
"We wanted to keep things as simple as possible," says Toft Madsen. "So, we define how the device is used in three phases. This starts with the investigation phase, when drinking habits are monitored and problems due to dehydration identified. This is followed by the habit-changing phase, when the system encourages older people to drink more and the data is monitored by care staff or family who set targets to encourage more fluid intake. The unit also reminds the user to drink.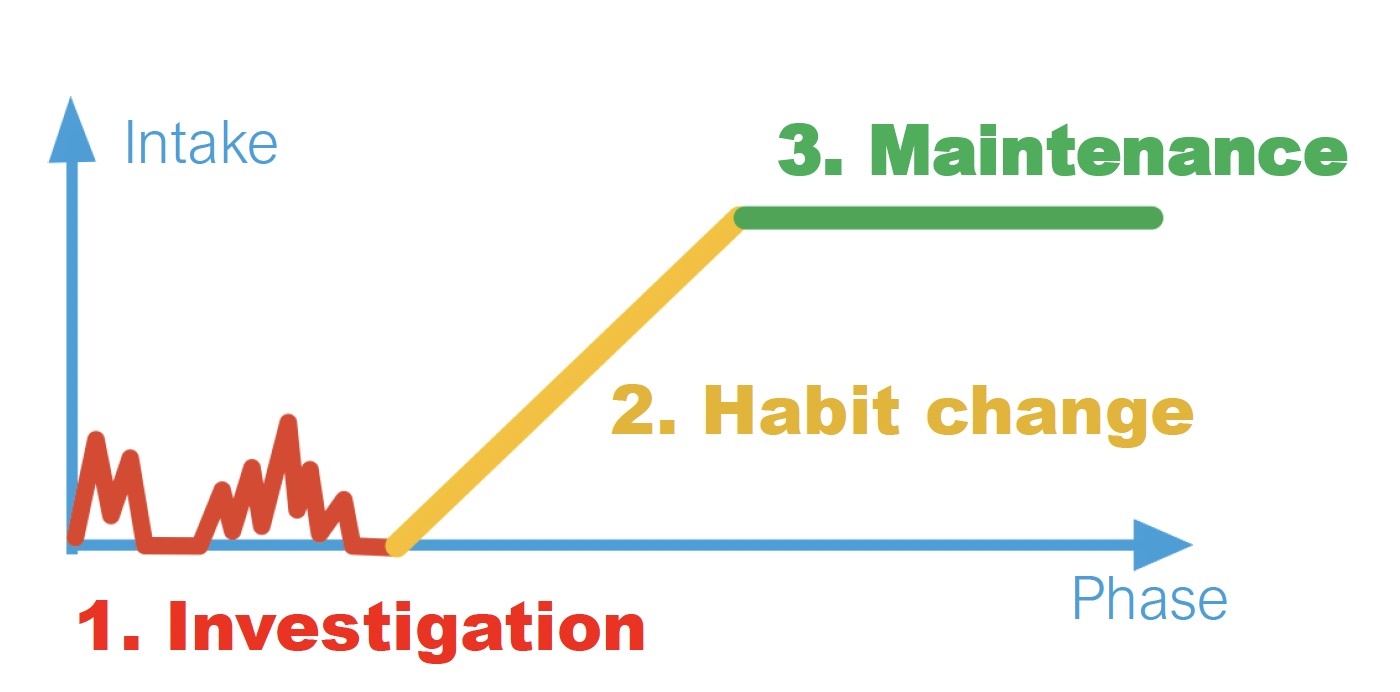 "Once routines and rehydration have been established the maintenance phase ensures the older person maintains their newly-established drinking routines, with Aquatime continuing to monitor consumption and remind them when and how much they need to drink."
As well as simple, Aquatime is also smart. While continuously monitoring fluid intake through the drinking glass and responding with reminder alerts, the glass is also able detect whether the liquid has been drunk by the person rather than spilled or poured away.
"This was a huge challenge in its development," says Madsen. "We wanted to ensure the validity of the data the glass produced so it was important that it could detect what the person was actually drinking."
This is one of the functions that Aquatime has filed a patent application for, something Toft Madsen believes ensures its bright commercial future. "While our commercial rollout has been delayed by two or three months due to the pandemic," he explains, "we are now in three different municipalities in Denmark and rolling out to nursing homes in Spain, thanks to our work with AAL. Things are looking very promising and we have many other municipalities looking at how these other sites are getting on and the results they are getting.
"If things go as we expect, there will be a huge rollout in Denmark and then, in collaboration with other partners we are hoping to work with, all over the world, too.
At the moment, the business model for Aquatime is focused on public and private care homes and care organisations working in the home with elderly people. The price is based on a subscription model, which makes good business sense for the customer due to the cost savings made when replacing labour-intensive manual processes and preventing hospitalisation.
"Everyone we have worked with knows that the problem of dehydration is huge, and they all see that this is a fantastic product that fulfils a real need."
For now, Aquatime will remain targeted at this market, but already the company is looking to launch a second version, using unbreakable material for the glass and allowing for the customisation of the reminders. "Soon an older person will be reminded by the glass to drink with a voice from a grandchild saying: 'Come on grandpa, time to have a drink now' and we think that will be very effective."