A call to join an intergroup on Demographic Change and Solidarity between Generations
Demographic change, along with climate change and urbanisation, is among the biggest challenges of our century. An increased longevity may translate into different realities in Europe, depending whether you live in a rural or urban area, how social protection is structured and whether policies are in place to support informal carers and family members.
Yet in all EU countries, we need to rethink the way we participate in society,  we contribute to our welfare systems and we provide services. It is necessary to shift towards policies that adequately meet the needs of a growing older population, without compromising those of the younger generations and those yet to come. An intergroup on Demographic Change and Solidarity between Generations is critical to prepare and steer the work of the European Parliament towards effective solutions.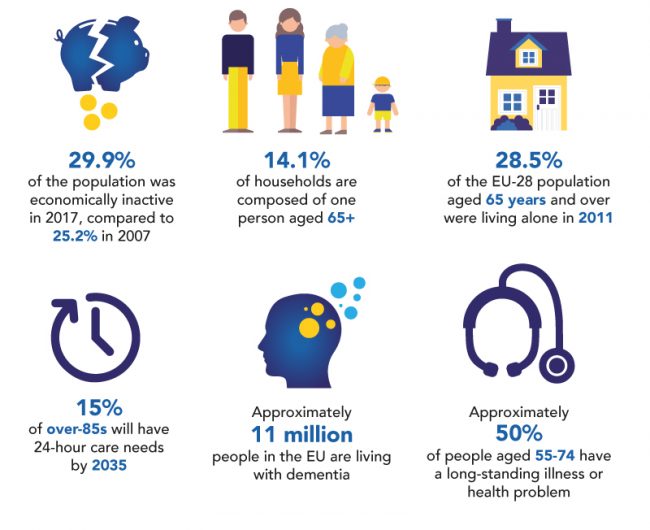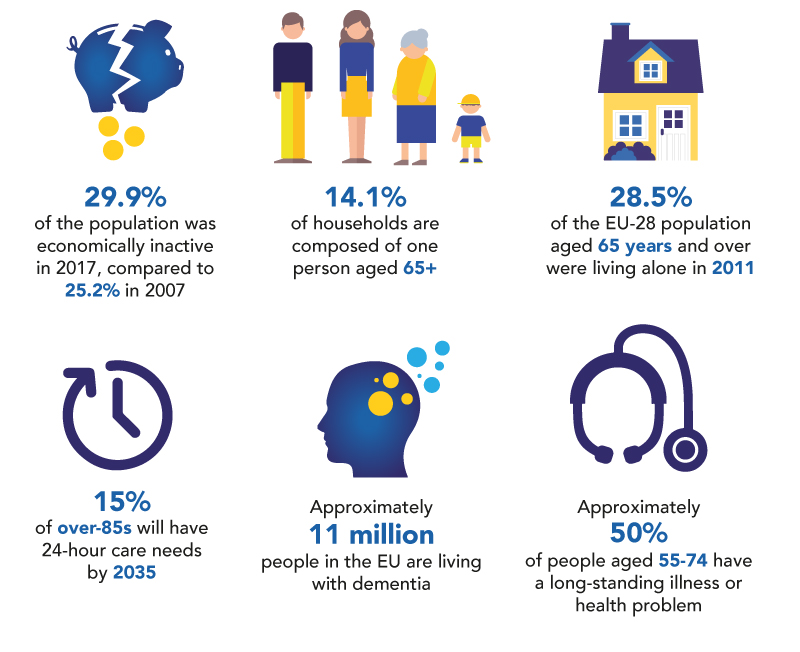 What will be the role of the intergroup 2019-2024?
The intergroup can be a key driver of change towards a more inclusive EU by:
1.Ensuring that the adoption of the European Pillar of Social Rights and the Sustainable Development Agenda are taken up with a coherent strategy for all age groups incl. older persons;
2. Making the European Union a champion of the promotion and protection of human rights in older age both internally and on the
international scene;
3. Contributing to shaping a multiannual European budget that adopts an age inclusive perspective and permits the realisation of active and healthy ageing;4. A life-long vision in all legislative proposals on social protection, employment conditions, education, civil and social participation, health and care;
5. The active promotion of exchanges between generations as a means to reduce ageism and value European citizens of all ages;
6. Mainstreaming the concepts of accessibility and of environments for all ages into European Union's policies.
Why do we need an intergroup on demographic change and solidarity between generations?
Europe is ageing fast: today, one in five persons in the EU28 is above the age of 65, this proportion will account for 29% by 2080.
The older population itself is ageing, with the very old growing at a faster pace than any other age segment. The share of people aged 80+ will more than double to reach 12% of the population by 2080.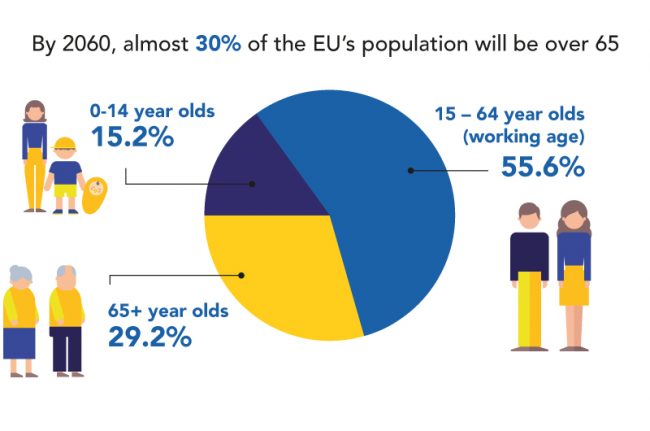 Ageing is a normal process; citizens of all ages should be equally represented by our MEPs. Support IntergroupAge, sign and advocate for an Intergroup on Demographic Change and Solidarity Between Generations before 23 October!
Text source: AgePlatform