AAL Forum 2019: the Exhibition Citizen Award
Since 2017, the annual forum exhibitions are evaluated by a team of dedicated citizens, who represent a wide range of organizations and who have the knowledge and interest in testing new solutions and evaluating upcoming healthy ageing products and their potential.
This year a well-rounded team of citizen experts from Denmark, consisting of Antoniett Vebel Pahrao, Carl Aksel Kragh Sørensen, Dorthe Laustsen, Dorthe Stief Christensen, Inger Stoltze, Mogens Jensen and Richard Vestergaard evaluated the products and ideas present in the AAL exhibition and developed criterion important its end-users.
The Citizen Panel wanted to see, how the products highlight the improvement of life regarding their participation in social contexts, help leading a meaningful life, and to what extent the products are well designed and easy to use for everybody.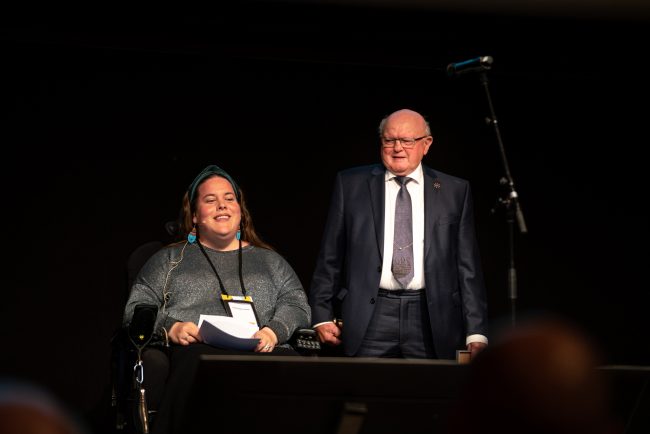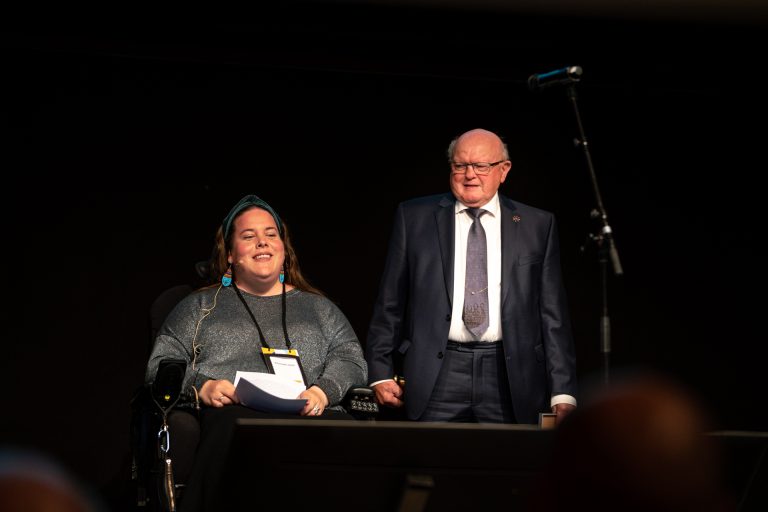 Photo: Antoniett and Carl Aksel introduce the criteria and the winner of the Award
Finding the best exhibition
The Citizen Panel worked together in duos, where each of them looked at 8 technologies and selected 2 favorites each. This resulted in a total of 8 products that the entire jury deemed to be the best according to their criteria. Afterwards, the exhibitors were prioritized narrowing down to 4 participants selected on a points-based system.
The jury highlighted four contenders for the Citizen Award:
FLINK: founded in January 2019, has 221 users across 104 families with more than 1,700 moments shared between families. The app can be downloaded to iOS and Android.
LIGHTCARE A/S: Denmark's leading knowledge-based innovation company specializing in unique light concepts for a wide range of areas, including health and care, trade and office, education and industry.
OMIVISTA MOBII: an interactive floor and table concept has been shown at fairs since 2014, and can be used for mental and physical training, entertainment, and investigation of the citizen's condition and motor skill
SARITA CARETECH: a Danish start-up which creates emergency alert technology with a human-centred design approach that is equally aesthetically pleasing and technically fitting for caregivers and the elderly.
The winner of the Exhibition Citizen Award: Omivista Mobii
Omivista Mobii is an interactive product, which is projected onto such surfaces as floors or tables, and it targets fine and coarse motor skills, cognitive abilities, collaboration and even the ability of reminiscence. This system ensures that objects projected immediately react to the user's movements, which can both their hands or feet, but also use such tools as flashlights, balls, brooms and more. Therefore, it provides a wide range of possibilities for all interests and needs. The product offers 350 activities, but it is also possible to create custom activities with the user's own material, such as pictures, video and sound, which can help to remind of past and present activities in users' lives or just use it in a playful manner. It can both be set on a mobile device or as installed as a fixed ceiling unit,  providing a wider scope for using.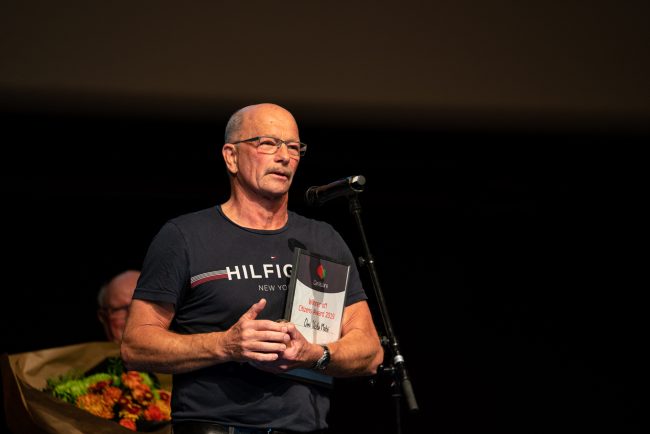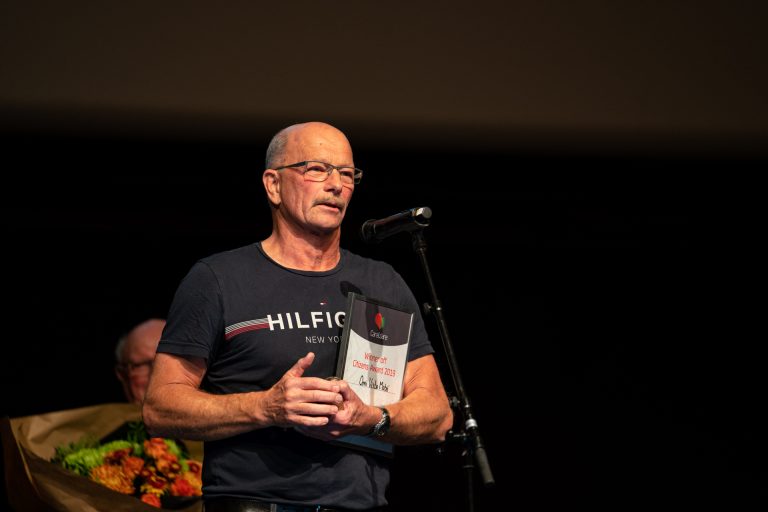 Photo: Winner of the Citizen Award 2019
The purpose of this product is to exercise motor skills and coordination and strengthen the cognitive capabilities. The users can also create community and share their experiences together, for example, by reminiscing about known activities through movement!

Photo: Omivista Mobii tried out by the Forum participants
Thanks to the exhibitors and our Citizen Panel!
Follow Omivista Mobii on social media:
Subscribe to AAL Newsletter!