Crafting a compelling value proposition, a webinar on November 28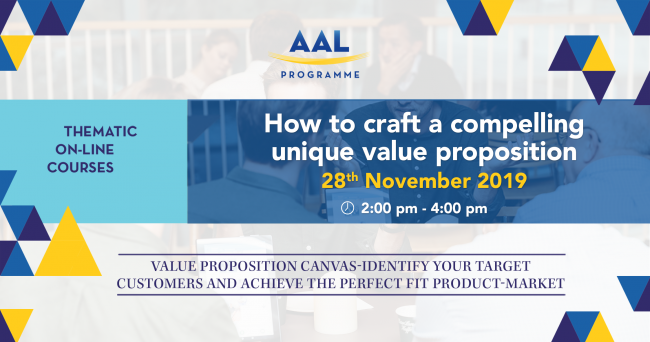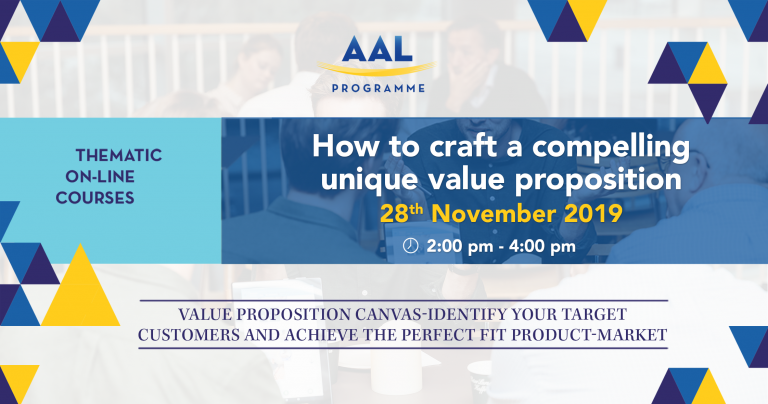 Join a free webinar on November 28 to learn more about crafting compelling value proposition for your business!
Researchers willing to bring their R&D results to the next stage, as well as aspiring entrepreneurs who are in the process of designing their business model, require an approach that allows them to understand if and how a value proposition can be successfully scaled up to a profitable solution.
Without a value proposition, it is impossible to know if and how the proposed use will generate a positive cash flow, which partners are needed, the nature of key operations, and how to acquire and retain customers.
The webinar takes place on November 28 at 2 pm-4 pm. 
Register here
This seminar is about understanding how to craft a unique value proposition and its relevance to the success of a business opportunity.
In crafting a unique value proposition, the key tool used during the process is the Value Proposition Canvas (VPC). The Value Proposition Canvas helps teams deepen their understanding of target customers. This allows avoiding one of the most common mistakes when developing an innovation: building something that nobody wants.
The webinar will guide you through the steps needed to define and understand your customer, to use the value proposition canvas and to ensure that your product or service is positioned around the customer values and needs.
About the expert
Dario Mazzella is an expert in mentoring entrepreneurs and startups to scale up their business through international acceleration programs, and in helping researchers to exploit their research results and bridge the gap to market. He currently works for META Group, an international investment group, where he manages several international projects focused on fostering the development of entrepreneurial ecosystems, acts as an advisor for the European Commission. Dario holds a Master's Degree in Innovation Management from the Sant'Anna School of Advanced Studies.
Read more about Dario's professional background:

Interested in the webinar ? Read more and register HERE