More than 40% of the entities funded are SMEs
We aim at funding development and innovation projects that show a clear promise to bring new products, solutions or services concepts to the market within 2-3 years after the end of the funding period.
Large, medium and small enterprises are encouraged to participate in our projects (see how to apply). More specifically, in each project it is necessary to have one business partner and one SME. Due to the close-to-market nature of the programme, the development of suitable business cases for the developed solutions is an essential part of our projects.
If you have an outstanding idea to propose and you want to make a difference, we can help you find the most appropriate partners (see our partner search tool)and provide you with the support of a national contact person, who speaks your language, and a European team in Brussels.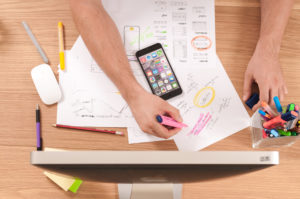 AAL2Business
We support concretely the consortiums to commercialise products and services.
The AAL2Business is an action of support aimed to help AAL projects to enter the market.
One of its main objectives is to help consortiums in their business development and commercialisation challenges related to solutions developed under AAL projects and it offers a wide variety of support actions addressing AAL projects in different stages of their lifecycle: before obtaining the funding, during the implementation and after the end of the projects.