How can music and technology help people living with dementia?
by Lisa Kelly, University of Limerick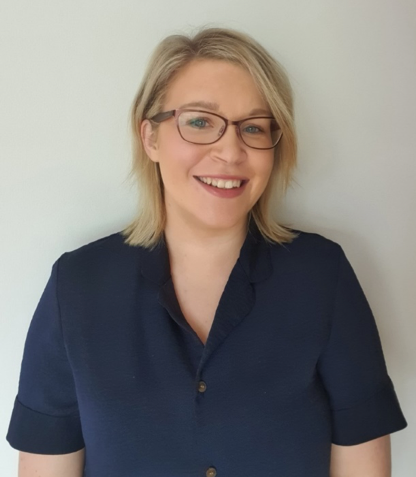 Although musical memory processes are not universally immune to dementia, people living with the disease often retain the ability to sing familiar songs, remembering not only the melodic details and lyrics of the song, but also the embedded memories associated with the preferred song or piece of music. In my work as a music therapist, I have seen people at the later stages of their journey with dementia, who although cannot verbally communicate can still engage in music. This remaining ability to engage in music can be a meaningful communication tool to connect the person with dementia when everyday conversations and activities become difficult.
There is a vast array of music readily available at our fingertips thanks to streaming platforms such as YouTube, Spotify and iTunes. There are custom-created playlists designed for people living with dementia and their caregivers, with music from earlier decades including multiple genres such as blues, country, folk, jazz and swing. While a popular and useful resource, these can be harmful rather than helpful unless used appropriately, with the person's musical preferences taken into consideration. With support and guidance from expertly trained music therapists, family and informal caregivers can choose appropriate music at specific times to support the person with dementia in their care. For example, music might be used to reduce agitation in the evening or carefully selected to support the person during meal times.
Music therapy
Music therapy is an evidence-based clinical profession. Music therapists use music-based methods such as singing, improvisation, instrument play and song writing to promote positive health and well-being. Its application in dementia care is becoming increasingly popular and research in the field has established that it can reduce agitation, encourage reminiscence, promote self-expression, provide cognitive stimulation and promote improved quality of life (Matthews, 2015). Music therapists work in a person-centred way and focus on being with the person in the present moment, matching their level of awareness at the various stages of the dementia trajectory.
Music therapists facilitate individual and group music therapy sessions with people living with dementia and their families. Music therapists are expertly trained to provide meaningful musical experiences while being mindful of the participants needs.
The impact of Covid-19
The Covid-19 pandemic necessitated a move to technology to stay connected with one another while safely staying apart. People with dementia and their family or informal caregivers have been radically affected by the strict social distancing measures that have been put in place across Europe and as a result are at an increased risk of social isolation. Dementia community support services, recreational activities and psychosocial services such as music therapy were required to move online due to the pandemic. Even before Covid-19, people living in remote rural areas were unlikely to be able to benefit from music therapy. Here in Ireland, music therapy is predominantly only available in large urban areas.
Online dementia cafés have become commonplace over the past year as Covid-19 restrictions remain in place and has highlighted the advantages of using online platforms. The introduction, and hopefully continuation, of these online services ensures that people at the later stages of the disease can attend or 'be involved' in activities from the comfort of their own home while also diminishing barriers of geographical location, mobility issues and regular transportation.  Potentially, online music therapy offers an equity of access that may have been previously limited.
Lero, The Science Foundation Ireland Research Centre for Software recently funded a documentary 'Music, Technology & Dementia', which provides a snapshot into how people living with dementia and their caregivers use music and technology in the home. Arts and health practitioners share their experiences of working with people living with dementia and their caregivers online, their future recommendations and the importance of choosing appropriate software and communications platforms. 
Now more than ever, there is a need for increased psychosocial support for both people living with dementia and their family or informal caregivers who are confined to their homes due to the pandemic. A current lack of external psychosocial support systems will undoubtedly lead to increased social isolation and caregiver burden. We believe that by providing online music therapy services via pre-existing software, we can provide meaningful, person-centred support through digital means.
Our research
My PhD studies aim to investigate the feasibility and accessibility of providing online music therapy services to people living with dementia and their caregivers through pre-existing technologies and software. The research is interdisciplinary in nature, supervised by Dr. Hilary Moss at The Irish World Academy of Music and Dance and Prof. Ita Richardson from Lero, The Science Foundation Ireland Research Centre for Software.
When designing services for people living with dementia and their caregivers, it is imperative that their needs and preferences be taken into consideration in order to provide a meaningful, user-friendly and accessible service. Availability of smart devices, access to internet connection, accessibility of applications for those with increased cognitive impairment are some of the factors that must be carefully considered.
With this in mind, we have launched an online survey for people living with dementia and their family caregivers relating to their technological capabilities and preferences and their relationship with music. This online survey was designed collaboratively with members of the Dementia Research Advisory Team from The Alzheimer's Society of Ireland and music therapy researchers at The University of Limerick, Ireland. The members who contributed to and guided this research are person's living with dementia in the community. The link to the online survey can be found here. This is the first survey of its kind in Ireland and one of few internationally that explores the music and technological preferences of both people with dementia and their family caregivers with the aim of developing accessible online music therapy services that are designed by the end users.
Lisa Kelly, MA, is a music therapist and PhD student with Lero, The Science Foundation Ireland Research Centre for Software at the University of Limerick, Ireland. If you would like to get in touch, please email her at lisa.kelly@ul.ie
References:
Matthews, S. (2015). Dementia and the Power of Music Therapy. Bioethics, 29(8), 573–579. https://doi.org/10.1111/bioe.12148