Is a good idea enough to reach the silver economy market?
There are a lot of ways to evaluate a business idea, and generally there is not only one and right solution, sometimes an entrepreneur can come up even with several good ideas for his or her business. However, an idea has the potential to become a business opportunity, only when it is based on a strong business plan. In absence of that, a great idea will remain just that.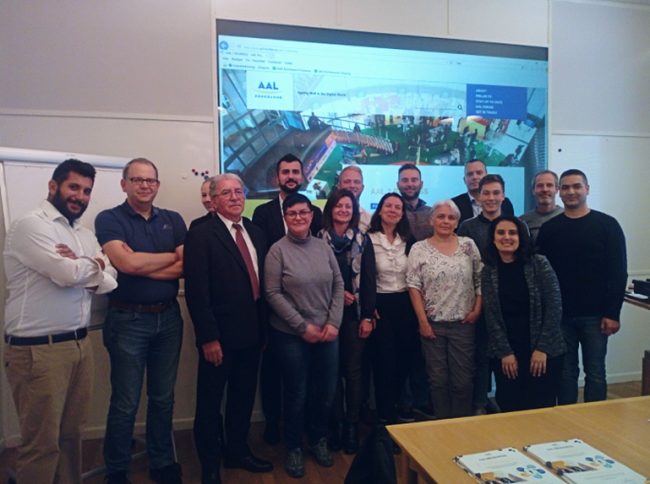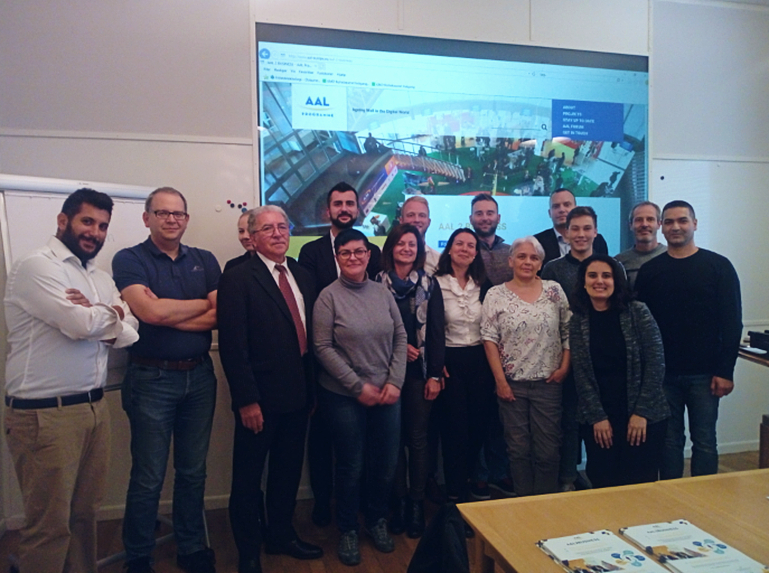 Photo: The Lean Start-Up Academy participants
The 1st Lean Startup Academy took place on Monday 23rd September 2019 in Aarhus, Denmark, in the framework of AAL2Business services, a support action funded by AAL,  provided by META Group, an international advisory and investment firm dedicated to the creation and growth of fast-growing companies and APRE, an Italian Agency for the Promotion of the European Research.
The Lean Startup Academy hosted a total of ten AAL projects, consisting of twelve people from different European countries. The goal of this first event was to give participants methodology which they can use in their business development. The participants were asked to answer questions to define their potential customer, describe the specific benefits for the customer of the product or service, and provide details on how to reach the targeted customer.
As one of the coaches Dario Mazzella (META Group) said: "our aim is push them to get out of the building, selecting one segment and contact potential customers to validate their assumptions."
How does a company transform a great idea into a great opportunity? 
The goal of the AAL2Business Academy, composed by three face-to-face workshops, and one individual online session is to guide selected AAL project teams through a  process of validation, as well as development of a goal-oriented and well-planned business models for exploitation and dissemination of key results and solutions. The AAL selected project teams are at the very beginning of their business development or at the mid-term of their implementation process.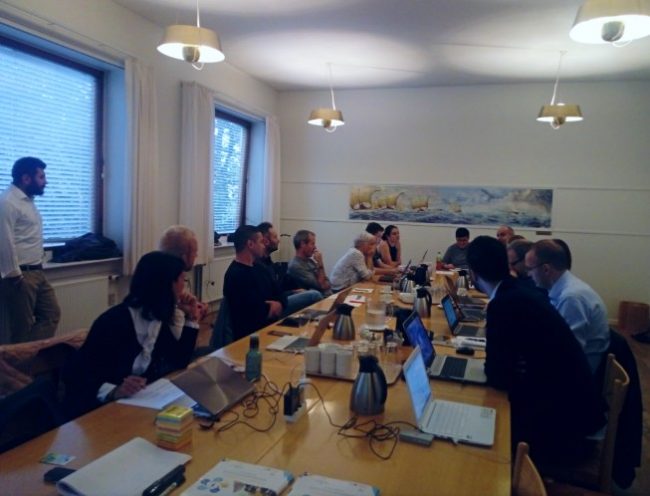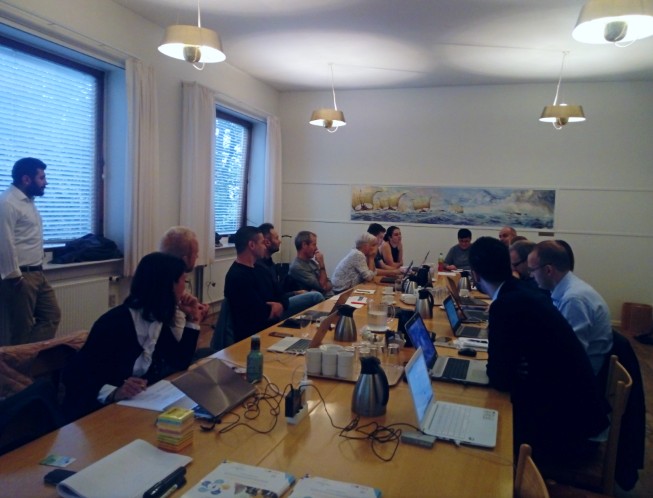 Photo: The Start-Up Academy in action
Thus, the workshop showed that the key of transforming a business idea into a great business opportunity is to validate its business model by testing the assumption in the market. It was done by implementing the Lean Canvas approach: step by step process in defining, testing, refining the company business concept and looking at the customers, their needs, alternative offers, and appropriate approaches. By doing so, the results for the new entrepreneurs will be precise and concrete: either a viable business opportunity or no-go decision.
The support given by AAL2Business got an holistic approach as explained by Marco Carulli, AAL Programme Operations Manager: "The AAL Programme is a European Innovation Partnership has funded so far more than 240 projects, with a focus on end-users involvement and on the business uptake of the solution developed. The focus on market uptake is definitely something that AAL programme looks at. AAL2Business is a support action launched 4 years ago which provides a set of services for AAL funded projects in order to strengthen the commercialization and increase the market readiness of these solutions."
Testimonies of the AAL2BUSINESS participants
The AAL projects involved in the workshop had a strong potential to reach market shares. Thus, AAL2Business was a great opportunity for aspiring and dedicated entrepreneurs to test the quality of their business models, by learning if their business' expected growth is scalable, by defining potential customers, and demonstrate needs, and see if the business has the potential to be profitable.
We asked some of them to give us feedback on their experience.
In particular Oana Cramariuc, Integrated Solution for Innovative Elderly Care said: "I moved from academic field to industry. Our AAL project is focused on ICT elderly staying independent. Essentially elderly are monitored in a not invasive way. The support we received from AAL2business it's important from the business perspective, I've learned a lot. AAL2Business starting from our experience presenting us something from a different perspective, it will help us."
Armend Duzha from Maggioli S.p.A. with the project "Positive" said: "My project founded by AAL programme is related to the loneliness of seniors. Not only related to e-mobility and safe but also good connection and social involvement in their daily life. I'm very much happy to be involved and I have learned to use tools to create a valid business model for our products to be ready to take up in the market."
The 1st AAL2Business Lean Startup Academy was a success. It represents a step in the right direction to build an ecosystem approach for "Ageing Well in a digital Europe", main focus and objective of the AAL programme as highlighted by Birgit Morlion of the EU Commission.
"Bringing technology to users. Technology, products, and news services are co-created with elderly people. Co-creation and co-design with elderly people and caregivers make these products to fit better to their needs. AAL is a programme in collaboration also with industry, a lot of SMEs can explore new markets getting in touch with the demand size. Match with suppliers of technology and who want to buy it," as Birgit Morlion –EU Commission, DG CONNECT said.
Next steps for the AAL2Business
 The 2nd AAL2Business workshop that will take place in Brussels on the 21st November 2019, and all the participants supported by a dedicated coach, are now working on the development of their lean canvas. For the next workshop, they are required to submit the first versions of the Javelin Board with the main hypotheses and plans related to their business idea.
Do you want to keep up with the opportunities to improve your projects?
Follow us on social media and sign up for the newsletter!