Meet the participants of the Citizen Accelerator pt.2
To end the coverage of the Citizen Accelerator, we would like to introduce the AAL community to the three start-ups, which participated in the competition and showed great potential for new technologies impacting older adult lives. The start-ups Vigo, FLINK and Gonio VR all illustrate, how widespread societal and health challenges can be addressed through new and innovative solutions.
It is worth repeating from our previous coverage of the Citizen Accelerator, that one of the most exciting aspects of the AAL Forum is gathering innovators from all over Europe to share, network and develop new innovative ideas. From our experience organizing the Citizen Accelerator it is clear that it is necessary to support new businesses and ideas and help pave the way for the creating and bringing usable and beneficial products to the market.
AAL aspires to foster these initiatives further in the future by providing support actions for all aspiring entrepreneurs. One of these support actions is the Smart Ageing Prize, which you can read more about HERE.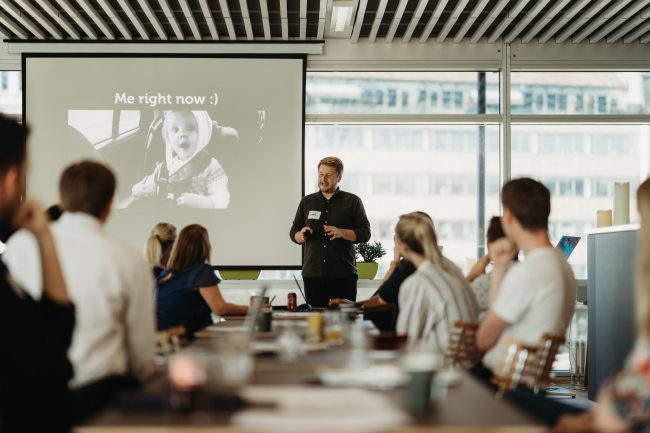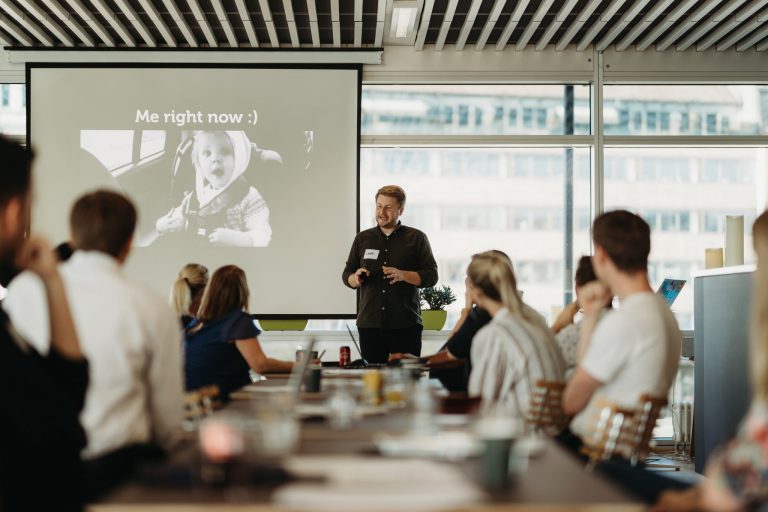 Vigo (Latvia)
Vigo is a start-up from Latvia, which has created a stroke rehabilitation guide that uses artificial intelligence in the form of an easy-to-follow pathway using the latest research and technology. The start-up addresses the links between stroke, depression and anxiety, highlighting that often with major physical challenges stemming from physical trauma, there are also emotional consequences, which need to be addressed. For example, it has been reported that the impact of stroke on the brain can also cause personality-, mood- and emotional changes, therefore, solutions to address these consequences are crucial for the well-being for people, who deal with the consequences of stroke.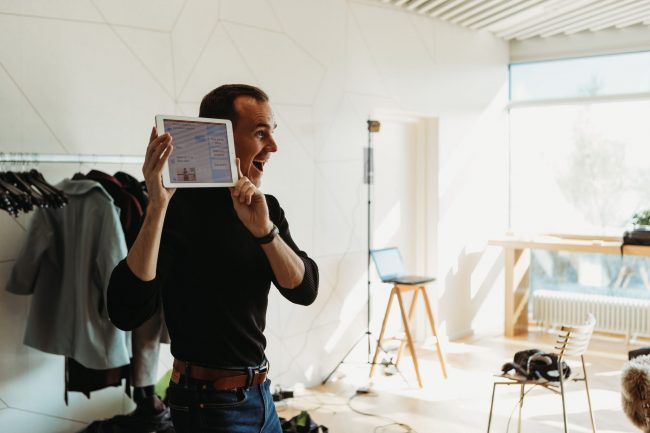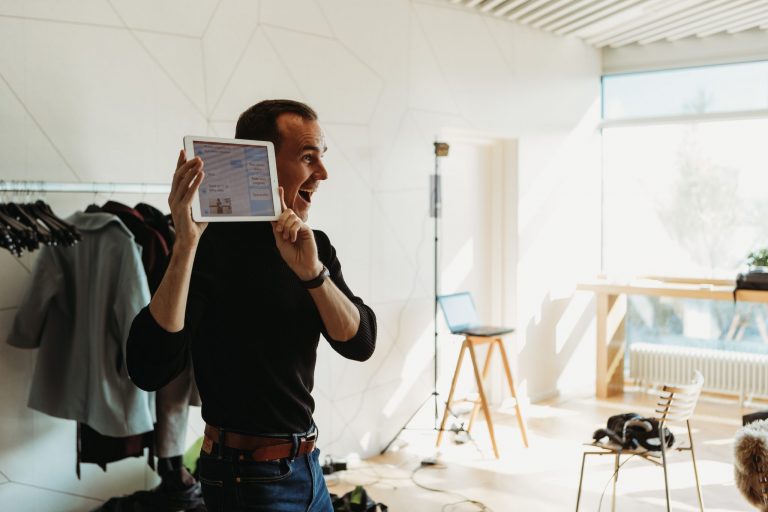 How does it work?
Vigo is a digital assistant in the form of a chatbot, which talks to the stroke patient using chat interface, and it is a guiding tool that gives practical advice to help navigate various daily situations, including by presenting exercises, instructive conversations and even talking about ones mental state. All of these activities are shaped by positive psychology and mindfulness. The application is free of charge, and everyone else who feels they need help with mood changes, depression or anxiety after experience stroke can use it.
What are the next steps for Vigo?
Kristaps: Vigo are beginning a pilot trial now and are requiting patients in Latvia. However if there are institutions that are willing to participate in the larger, multi-centre trial of the technology in 2020, please reach out to kristaps@vigo.health for further details!
Follow Vigo on social media:


FLINK (Denmark)
FLINK is a free chat application that makes it easy communicating among people. The application works particularly well for exchange between grandparents, parents, children and friends to share their daily life and keep up to date with each other. FLINK believes that by using today's technology, we can bridge the gap between the generations and ensure that communication channels are open between older adults and their family members. In this way, by using such application as FLINK, it is possible to improve the mental health of potentially isolated adults. Loneliness is a major issue on our societies, and it often goes together with the digital divide. Existing apps are often not adjusted to the needs of older adults due to such features as small buttons, confusing icons and complex navigation. By using FLINK, everyone can join, no matter their technological level.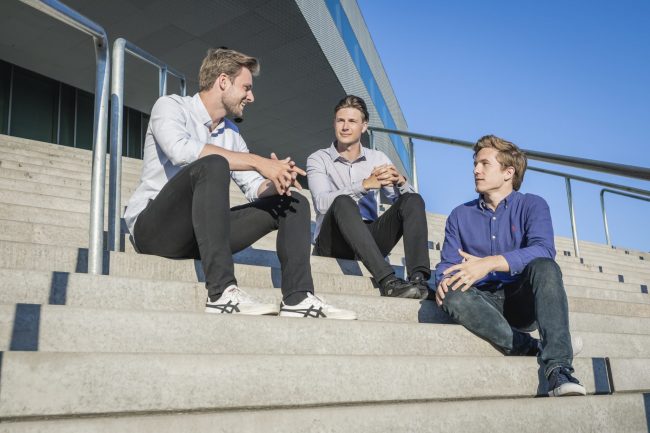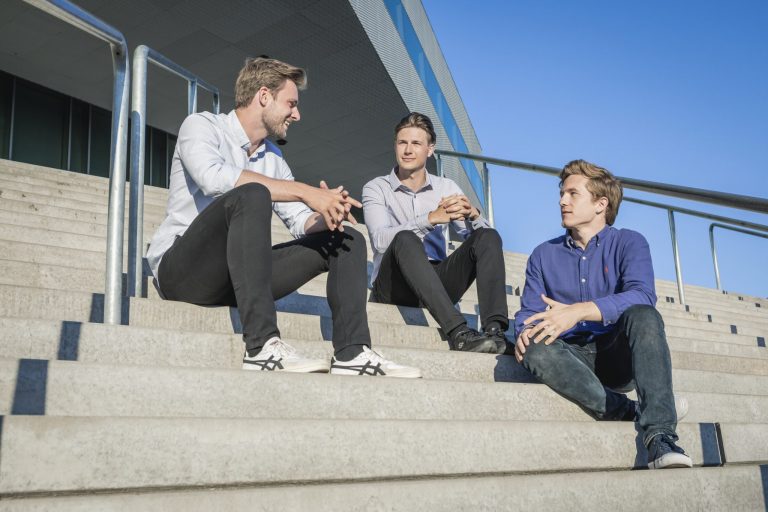 How does FLINK work?
The app has a very simple design, and it can adapt the application to your technology level, by only logging in with phone number. You can start with a single button and add more to advance. There is also a chatbot assistant, which can help with carrying out any activities on FLINK. Through this app, one can share texts, speech images and also video. It is also possible to engage in group conversations, such as a chat with your whole family. Already more than 1300 users have installed FLINK.
What are the next steps for FLINK?
Henrik: FLINK just submitted an InnoBooster application (grant from the Innovation Fund administered by the Danish government) to fund a new innovative project in FLINK. We will develop an integration between FLINK and Facebook Messenger. 
The project is on the edge of the future and they will be the first (as far as we know) to make this kind of integration from one consumer app to another. Therefore there is a great unfulfilled potential in connecting generations with an Instant Messaging app that is frictionless for the younger and simple for the seniors. (…) The project will be a game-changer as we will be able to remove friction in the onboarding flow and when sharing content like no other solution.
Follow FLINK on social media:
Gonio VR (Denmark)
The Gonio virtual reality (VR) addresses the importance of steady and continuous exercise regiment for individuals, who are in need of rehabilitation exercises. Gonio VR states that many patients dropped the course and had permanent injuries which meant that they later on had to start the course all over again. In addition, there is also a problem for the physiotherapists in a manner that is not demotivating to the patients. Therefore, through Virtual Reality solution Gonio VR team wants to make rehabilitation more fun. Gonio VR makes their designs together with developers, the patients and the therapists who use the program to create the best experience and value for both the therapists and the patients.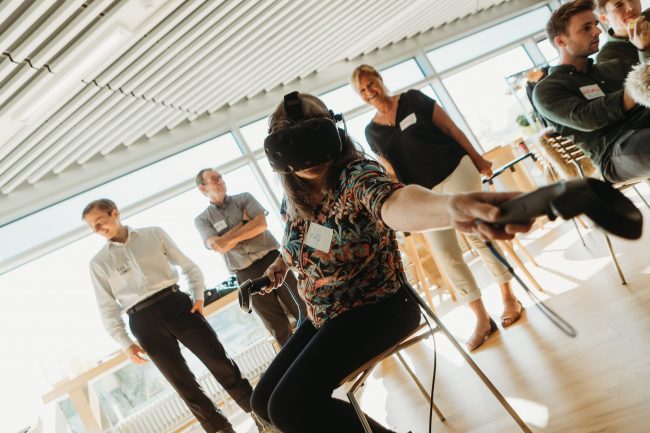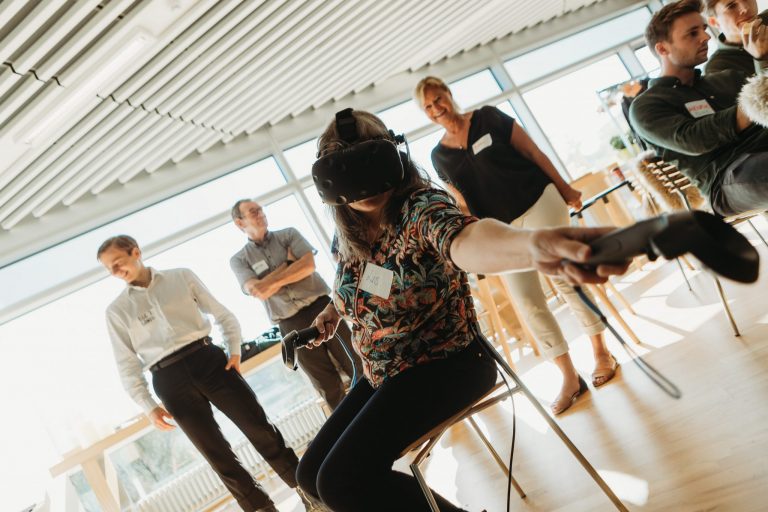 How does it work?
The program has been developed primarily for joint pain and musculoskeletal problems but can also be used for individuals with neurological problems. It has several features that makes it easy for both the patient and the therapist to design the rehabilitation with the exercises automatically adjusting to the patient's level. The activities are created as games in Virtual Reality to keep the patient's attention and motivation so that the correct amount of training is done. Through measurements, the games fit the patients level and joint pain.
 What are the future plans for Gonio VR?
Jesper: With Virtual reality becoming more accessible than ever, Gonio VR will be focusing more on getting help directly to the consumer. This will mean that the consumer will be empowered to rehabilitate and train on their own, but also be given effortless access to professional help should they so choose.
Follow Gonio VR on social media:



Was it worth participating in the Citizen Accelerator?
Flink: It was good practice of our pitching skills and got a lot of valuable feedback on our business. Besides that, we met many interesting fellow entrepreneurs. The last two days, we had the chance to present FLINK at our stand at the official AAL Conference. The best thing was that the audience was very relevant as everyone is working with technology and seniors in one way or another. We shared perspectives and discussed opportunities of potential partnerships with a lot of interesting people throughout Europe. Last but not least – the closing party rocked! 😎
Vigo: It was a great chance to meet local Danish ecosystem actors, including elderly population, experts and investment managers. I also highly valued the interaction with other startups. One of the main take-aways is the great contacts I established in the Aarhus region. We've thus far had been focusing a lot on Copenhagen but Citizen Accelerator opened my eyes to the big potential in local investors and potential partners in Jutland, such as Hammel Neurorehabilitation centre.
Gonio VR: We thought it was a great event all in all and really great to have all the work with iterating on pitch material and business part of our idea. Time to make all the adjustments need could be made more ample, but this could be a consideration for next time.