PROJECT OF THE MONTH: July 2019
TV-AssistDem: Improving dementia care through innovative solutions
AAL is proud to present one of its projects showing great results to better the lives of seniors with mild cognitive impairments (MCI) and dementia. TV-AssistDem has highlighted the potential of the use of technology and TV connections in reducing the need for emergency and institutionalised care for patients and carers. It also illustrates that there is a possibility to lessen the costs of healthcare systems increasing the healthcare systems' sustainability in the face of Europe's ageing population.
TV-AssistDem has developed a technological tool, which facilitates remote support to patients affected by MCIs. This tool has the possibility to increase the chance of a more independent life, which is often an ongoing struggle for patients. Conditions such as dementia, create serious consequences to the ability to maintain autonomy, as patients often become reliant on their relatives and health carers.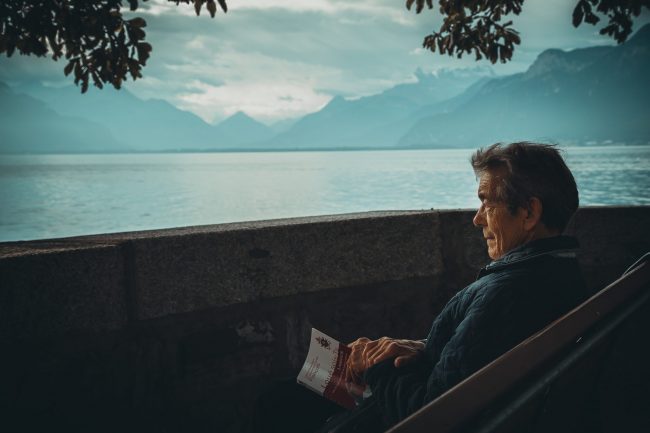 DEMENTIA: UNDERREPORTED ISSUE NEEDING NEW SOLUTIONS
Dementia is a growing healthcare challenge in the European region. It is expected that 18.7 million EU citizens are going to suffer from dementia by 2050, which is almost double of today's 10.5 million It will undoubtedly going to present new challenges for the healthcare systems, surrounding communities and society as a whole.[1] Projects such as TV-AssistDem provide the technological tools to combat these future pressures already today.
HOW DOES TV-AssistDem WORK?
TV-AssistDem exploits TV-based transmission of data and video-interactivity between health-professionals, patients, caregivers and family members, and provides services such as reminders, health monitoring and cognitive stimulation. The system can be adapted so that patients with MCI can use it confidently and comfortably. The key to this adaptation is user-centred design, where the patients, their carers and healthcare professionals drive the looks and functionality of the MCI-compatible application.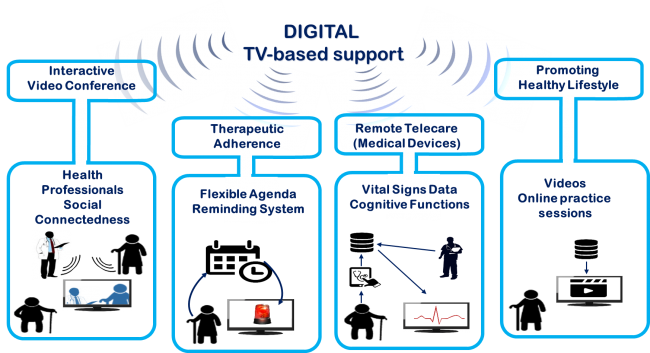 (Source: http://www.tvassistdem-aal.eu/)
THE IMPACT OF THE PROJECT
This project contributes with high-quality evidence on the effectiveness of assistive technology in supporting people with dementia to manage their memory problems and performance in daily life. The consortium has been successful in organizing focus groups in Spain and Romania with 240 participants to understand the needs of people with dementia/MCI and their formal and informal caregivers.
TV-AssistDem illustrated improved communication between patients and their (formal and informal) carers, which helps to reduce patients' social isolation. At the same time, stronger communication links between healthcare professionals and informal carers have allowed better support for the latter, improving careers' quality of life by reducing the negative impacts of care.
Follow TV-AssistDem on Twitter

Read more about other projects in our project database HERE.
[1] https://www.euractiv.com/section/health-consumers/news/rising-dementia-in-the-eu-causes-alarm/