The most active EWAHA 2021 exhibitors: ExerGetic Team!
The second edition of the European Week of Active and Healthy Ageing 2021 took place from 18-21 October gathering more than 700 attendees and a wide range of exhibitors showing their digital innovations and solutions.
We are happy that the event promoted a lot of activity and with more than thousand meeting requests sent, new collaborations and partnerships were fostered throughout the duration of the event and after.
In particular, we would like to highlight one of our most active exhibitors, the ExerGetic team, an AAL project from Call 2020, which aims to develop a very interesting product that is based on a video game-based training device.
Could you please briefly tell us about your project?
The ExerGetic project aims to develop and examine an innovative digital training and therapy solution to individually improve the physical and cognitive functions of older adults. The solution, named ExerG, is a video game-based physical exercise, a so-called exergame, providing an ecologically valid and safe training and therapy setting for older adults. The ExerG is developed with concepts of modularity and extensibility to accommodate different usage scenarios, depending on the identified needs and business cases.
What is the problem/goal that you want your project to solve when it comes to healthy ageing? 
The goal of the innovative ExerG system is to individually strengthen physical and cognitive functions of older adults by combining exercises that are close to daily life activities with a virtual environment that stimulates relevant cognitive functions. The aim is to reduce the risk of falls and to support a more independent lifestyle triggering a more active life, which improves the sense of social connectedness and thus the quality of life of older adults in the long-term.
Who will be the main users of your product? Who would you like to market it for?
The ExerGetic system can be used by older adults who are in a rehabilitation centre and have restrictions in their physical and/or cognitive functions, but also by older adults who want to preserve their body functions.
We plan to market it for rehabilitation, physiotherapy, preventive, and fitness centres.
In which country would you like to sell your innovation or operate?
We want to sell the ExerG throughout Europe, since the majority of our project partners are located there.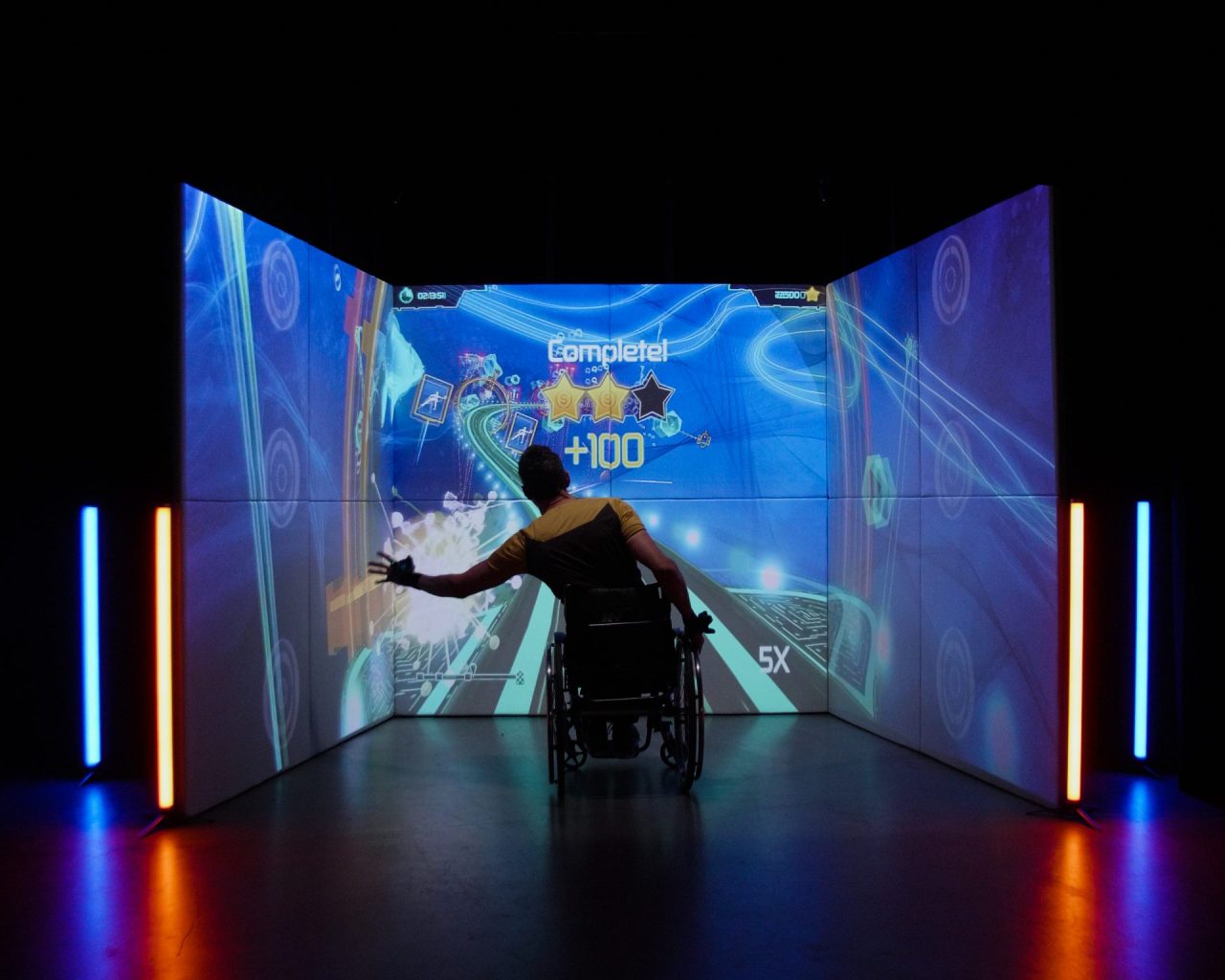 Could you tell us a little more about your team? Where are you from?
The ExerGetic project unites several disciplines, covering the important areas that are necessary to develop a user-centred exergame solution. This includes experts from health care institutions, from business as well as researchers from human movement science, neuropsychology, applied health sciences, human-computer interaction, and game and industrial design.
Three project partners are located in Switzerland (Sphery, Zurich University of the Arts, and Reha Rheinfelden), two in Austria (Reha Münster and VASCage), and one in Canada (HCI Games Group – University of Waterloo).
How can we contact you if we have more questions and interest in your project?
You can contact us anytime by mail (info@sphery.ch). Do not hesitate to contact us and also have a look at our webpage (www.exergetic.de) where you can find more information about the ExerGetic project and the consortium team.