Thank you for attending AAL Info Day 2020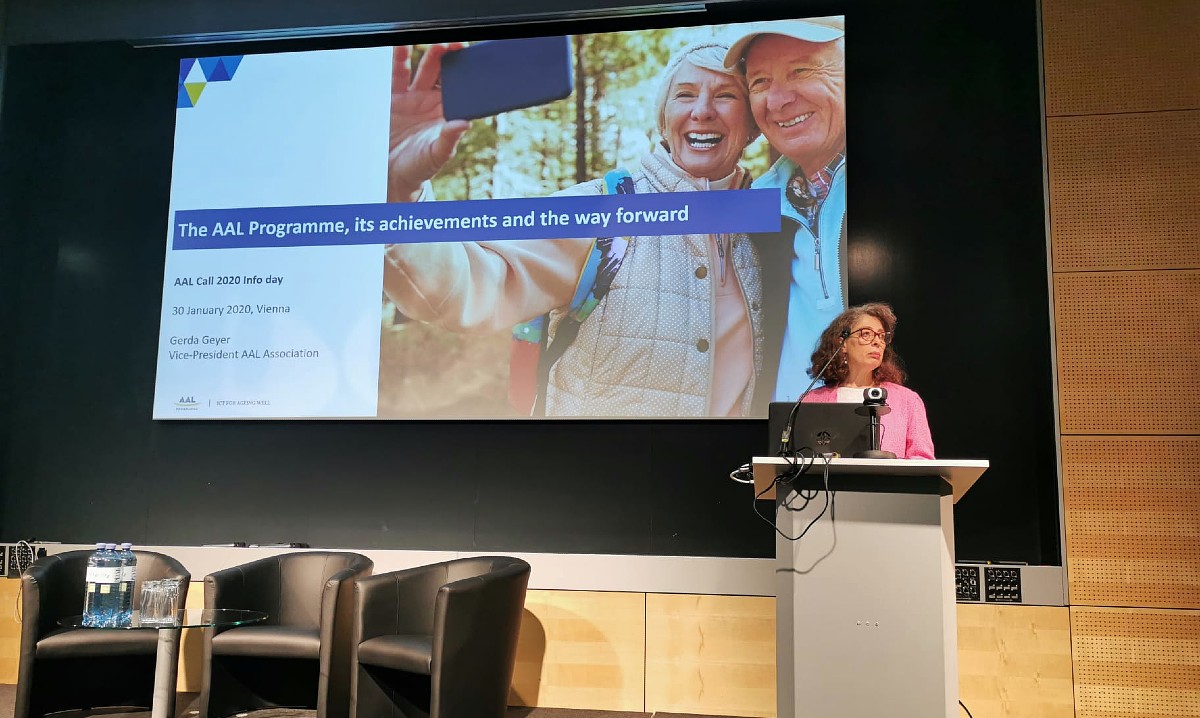 On January 30, 2020 the AAL Programme organised its annual Info Day to bring together our community to officially launch and present the AAL's annual funding Call 2020. The event also provided with an opportunity to allow potential applicants to pitch their own ideas in their search for consortium partners, as well as creating the space for match-making meetings.
For the first time in the history of AAL, the European Info Day took place in Vienna, Austria, and it proved to be a great occasion with the number of participants reaching more than 150, highest ever observed! We wish to thank our local organizers for the wonderful event with lively debates and meetings and the positive mood in the venue all day long.
The participant backgrounds ranged from representatives of business, such as SMEs and large enterprises, to research actors, including universities and research organisations, as well as end-user organisations creating a good combination of skills and expertise to find the partner one needs.
The day in Vienna started with a warm welcome from Kerstin Zimmermann from the Austrian Federal Ministry of Transport, Innovation and Technology and AAL Board's Vice-president Gerda Geyer.
Afterwards, the AAL Call 2020 was introduced and a panel debate discussed the experiences from the previous calls with the participations of experts, Astrid Stuckelberger and Alberto Bonetti. The opportunities of the European Framework Programme, Horizon Europe, were presented by Birgit Morlion of DG Connect as well.
The afternoon session consisted of presentations of two small collaborative project participants, namely Lars Akkermans from CARA, which also was AAL project of the month in November 2019, as well Paul Panek from the University of Vienna, discussing Toilet4Me.
Moreover, Henriette Hansen from Southern Denmark gave a presentation on local experiences from the Danish ecosystem. The participants also had the possibility to receive country-specific information for Call 2020 applications from Austria, Switzerland, Hungary, Slovenia and Taiwan, our newest member.
The day was very productive and busy for everybody with approximately 90 meetings scheduled and 17 pitches presented. The presentations were given by previous projects participants, as well as newcomers, spanning from proposed solutions on mobility to cognitive training.
Thank you all for attending, we hope to see you next year!
Did you miss the AAL Info Day 2020?
Do not worry, you have the possibility to watch all of the presentations and pitches directly on our Youtube channel.
The Call 2020 is officially open, click here to read everything about the funding possibilities and requirements this year.
If you have more questions about the AAL Call 2020, do not hesitate to use the contact form below.