Study concerning a Market Observatory in the Ambient Assisted Living field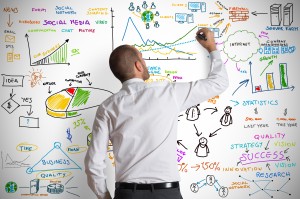 Until a short time ago, the Ambient Assisted Living market was considered fundamentally a niche market combining telecare, home automation and telehealth services, mostly paid for by social services, care providers and hospitals.
There is clear agreement that the market is growing far and beyond these boundaries, driven by the main following trends:
Demographics, creating the ageing society with an increasing number of Europeans over 65 creating new demand for independent living;
The increasing costs of long-term care, creating demand for home-based services for the elderly, paid for by consumer 'out of pocket' money rather than welfare or insurance.
The availability of new technology solutions enabling new applications and services for independent living, from wearable sensors connected through the Internet of Things to smart phones tailored to elderly usability.
The overarching objective of the Market Observatory is to give stakeholders a better understanding of the markets in the field of AAL at the local and international levels.
The main goal of the Market Observatory will be to provide market intelligence for the main stakeholders by:
Monitoring the evolution of the "ICT for ageing well" market, with a focus on take-up of new solutions and potential users;
Identifying the major market players in the EU and worldwide, deriving information on main consumers profiles, providing information about major investment-related developments (IPOs, mergers, new entrants) in Europe and the world;
Comparing regularly the evolution of the main European, Asian and American markets;
Disseminating and sharing its results with the stakeholder community