Five AAL Technologies to help you stay healthy and active
With the arrival of New Year, often a time of reflection, we would like to highlight five AAL projects that address and propose new solutions to keep us healthy by allowing you stay active for as long as possible and retain your sense of well-being!
Many studies have shown that exercise can provide many benefits for our general fitness level, can alleviate symptoms of chronic conditions and also improve our mental well-being and mood. According to World Health Organization's recommendations, older adults in particular should incorporate functional balance and strength training at moderate or greater intensity, on 3 or more days a week, to enhance functional capacity and to prevent falls.(source)
Over the last decade, AAL has supported a wide array of projects addressing different aspects of physical health. This includes innovations such as development of software to help you navigate and plan your walks, exercise planners to find the best and most personalized approaches to exercise, and devices that directly support you to move.
See below just five of the many AAL projects that can help you stay active!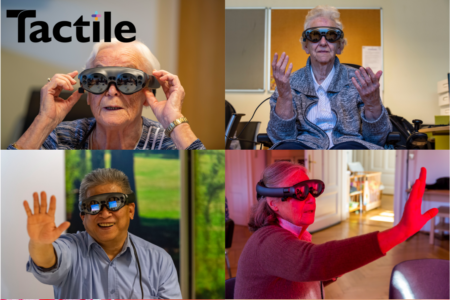 TACTILE team has set out to develop a mixed reality (MR) software for elderly people for playing board games and doing physical training exercises on MR glasses. The MR environment will support the high usability of the overall system by combining a common board game setup (including real game pieces) with virtual game pieces that can be played remotely with family or friends, and physical training exercises accompanied by a virtual avatar.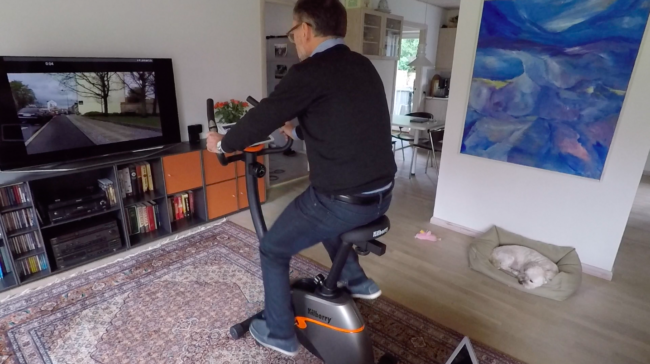 The purpose of the 4ME project is to initiate activities for pan-European market deployment of the 4Mvideo E-sport cycling platform for seniors – a reminiscence and video based motivational system for exercising at home. The system requires only little space and is set-up using a standard exercise bike or pedal trainer, a wireless cadence sensor and a tablet computer. The system can operate without an internet connection and can be fitted into a normal living room.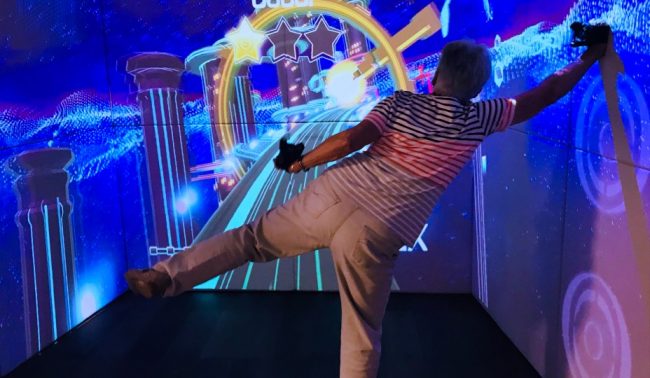 The ExerGetic project team develops a motivating video game-based training (ExerG) for the geriatric population allowing the simultaneous and individually adaptable training of physical and cognitive functions. Players control a video game environment, projected on three surrounding screens, with specific (whole) body movements.  The ExerG solution is not only to be applied in rehabilitation clinics, but also in physiotherapy centres and nursing homes!
FreeWalker technologies enable people with cognitive difficulties to leave their homes and be active outside with FreeWalker functioning as a safety net in the background. The FreeWalker System will use GPS localisation and take into account the information of the daily schedule and habits of the person to understand where the person is going. If there are indications for getting lost or disoriented different counter measures and help will be initiated.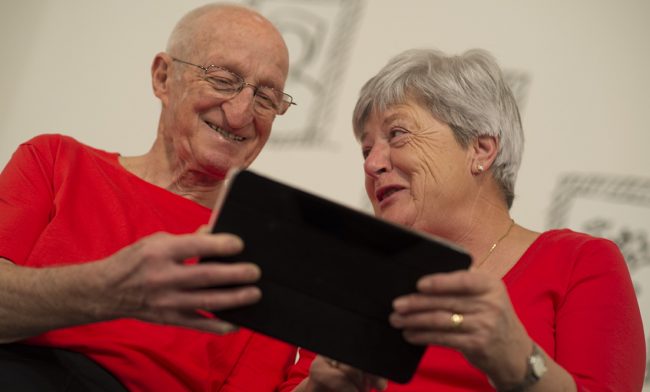 The project "StayFitLonger develops an integrated platform for healthy ageing at home and aims to offer a program proposing physical and cognitive exercises for seniors. This program will be accessible through a mobile application including a virtual coach to boost adherence to the program. Thanks to their links with everyday life, the exercises proposed aim to extend the independence of seniors living at home. 
Last year we published a list of AAL technologies that can assist family members and carers of their loved ones who need help in managing their health and daily routines. Take a look here!