5 technologies that help people living with dementia
September 2020 marks the 9th World Alzheimer's Month, an international campaign to raise awareness and challenge the stigma around dementia.
Dementia is a collective name for progressive degenerative brain syndromes which affect memory, thinking, behaviour and emotion. It is now widely recognised as one of the most significant health crises of the 21st century. Alzheimer's disease and vascular dementia are the most common types of dementia, responsible for up to 90% of cases of dementia.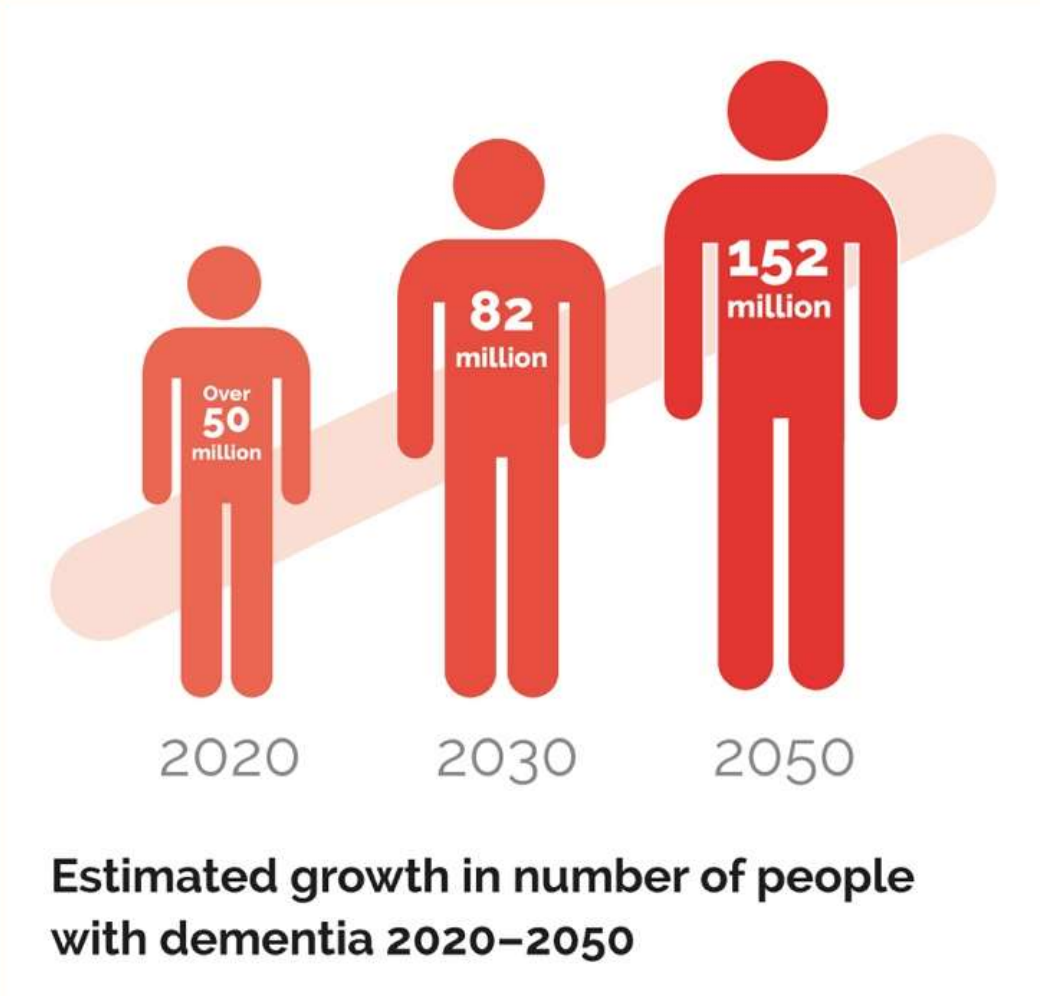 Dementia knows no social, economic or geographical boundaries. Although each person will experience dementia in their own way, eventually those affected are unable to care for themselves and need help with all aspects of daily life. There is currently no cure for most types of dementia, but treatments, advice, and support are available.
The effects of dementia can be frightening and overwhelming for those living with it and the people who care for them. Many of the projects funded by the AAL Programme aim to bring innovative products and services to these people in order to help reduce levels of stress and therefore improve quality of life.
Below we have listed five of the main types of technology that can help people living with dementia live more independent and happy lives.
Europe's ageing population means that more and more people living with dementia are to some extent relying on formal and informal caregivers. Many researchers are now looking into the use of home care robots to help to assist these caregivers in a number of ways.
For instance, the AAL project eWare combines social robotics and lifestyle monitoring to help assess the habits and activities of people with dementia. As a result, it reduces levels of distress in caregivers and prolongs the period that they are able to sustain care.
Another AAL project, ReMIND, combines a nursing robot called James with a tablet computer. This combination encourages physical exercise and stimulates memory through music and a biography app called Keosity that provides pictures of friends, family, pets, holidays and events. A social module also helps to connect the user with their caregivers.
Human contact will always play an important role in care, but robots may well be essential to stopping caregivers from being overwhelmed in the future as the proportion of older people continues to increase. However, it is important to note that care robots are designed to help, not replace, human caregivers.
2. Dementia-friendly communication tech
One of the most difficult aspects of dementia is also one that is often overlooked – the impact it has on the emotional and personal well-being of the individual living with it and those who care for them. Keeping in touch and communicating with loved ones is a vital part of well-being, and a number of new innovations are aiming to capitalise on this.
The AAL project Sense-Garden creates garden-like spaces which are adapted to dementia patient's personal memories. They facilitate creating awareness by activating senses like sight, touch, hearing, balance and smell. Sense-Gardens trigger past memories to remind dementia patients of important social connections, facts and experiences, which improves their ability to communicate with their family and professional caretakers. Sessions in Sense-Gardens take place together with a caregiver, a professional or family member.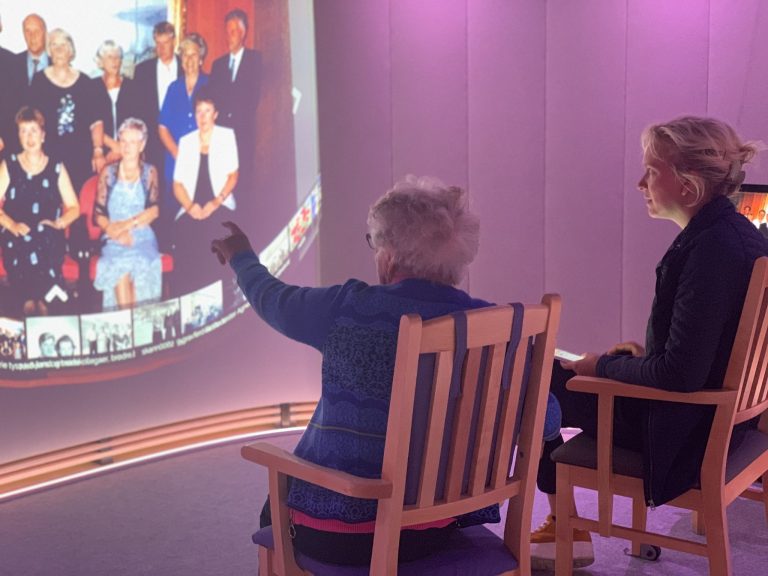 MI-Tale is another project that aims to help trigger memories in those living with dementia by turning the recall of memories into an interactive game. The tool uses existing materials such as pictures and videos from the person's past, but also allows the user to add their own new material. In this way it helps those around the user to find out what they are thinking and feeling and helps promote conversations between generations.
3. Home monitoring technologies
Moving into full-time care homes can be a traumatic experience for those living with dementia and so, where possible, it is always preferable to allow them to continue living at home. Monitoring technologies can help formal and informal caregivers keep an eye on their loved ones and ensure that they are safe and looking after themselves.
The CARU smart sensor is a product that has recently emerged from the AAL project Caru Cares. This little device helps people stay connected with family, friends and care services through voice and chat, while also providing access to emergency help when needed. CARU learns the daily activity habits of the person using it and so can alert family members or support services if something seems to be wrong. It can suggest actions like closing the window if the weather changes, and can also remind people to do things like taking medication.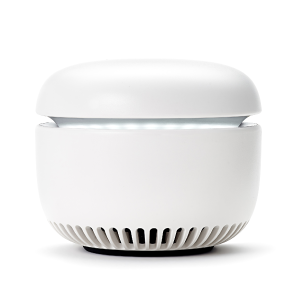 A characteristic of many people with dementia is the tendency to wander which can result in an individual becoming lost with serious and even fatal outcomes. Carelink uses intelligent localisation techniques to monitor journey routes of individuals, detecting occurrences of wandering and alerting when these people deviate towards dangerous zones, thus allowing for timely interception and subsequently reduction of overall stress levels.
Keeping up to date with taking the right medication can be a real challenge for those living with dementia, and as such a number of technological solutions have been developed to aid people in this task.
MedGUIDE is a digital platform that collects information from the local care network (patient, family, informal caregivers), both through self-reporting and sensor data collection. The self-reports and sensors will report on physical activity, sleeping patterns, movement habits, nutrition and social interaction aspects and medication intake and adherence to the prescribed therapy. Overall, the project provides an innovative approach to supporting seniors with dementia with their medication adherence through smart pill boxes and social networking.
The AAL project MEMENTO uses three devices to help improve the quality of life for people with early and middle stage dementia by supporting the management of daily activities that are usually affected by the loss of memory and cognition. The all-day device helps people to record voice notes, video clips and snapshots about places and people. The digital blackboard provides different features such as sharing memories, writing daily reminders in the form of digital post-its, and an interactive digital calendar supporting daily task organisation. Finally, a smart pen can be used to take notes while motivating the user to draw and make sketches and to explain things.
Dementia can have the effect of erasing a person's memory so that familiar surroundings become unfamiliar, making it difficult for them to adapt to new environments. The disorientation of the disease often leads to wandering, a common and serious concern for many caregivers who worry their loved one may become frightened, lost or apt to walk into a dangerous situation.
The 2PCS project has produced a series of devices that can be worn at home or outside to keep an older person connected with their carer. At the same time the devices monitor where the person is and detect potential falls. GPS alerts carers if the person goes outside a certain distance from the home and there is an alert button that can be pressed. Contact can also be made via voice.